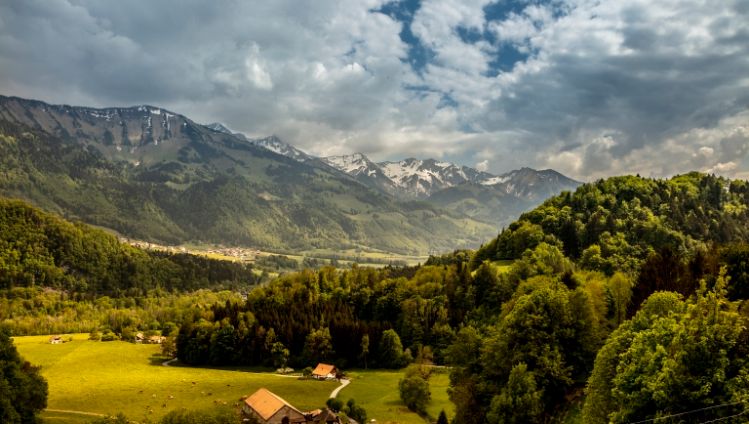 Caring for our planet
We aim to achieve 'netZERO' by latest 2050 while driving circularity across our operations.
As a milk processor, our business is always dependent on the availability of natural resources such as clean water and fertile land. An intact environment is, therefore, one of the most important pillars of our sustainability model. Because if we don't look after nature today, we won't be able to enjoy life in the future as much as we do now.
We have, therefore, set ourselves clear and ambitious targets. We aim to drastically reduce our CO2e footprint at all stages of the value chain, reduce our water consumption and reduce waste. We are also working on packaging solutions that are more circular in nature to avoid waste and unnecessary costs.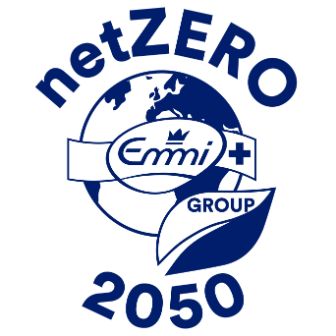 netZERO 2050 Vision
With our netZERO 2050 vision, we are extending our CO2e reduction targets to encompass the entire value chain, taking us even closer to our net-zero goals. We do this on the basis of scientifically validated CO2e reduction targets based on the Science Based Targets initiative.
What is the Science Based Targets initiative (SBTi)?
The SBTi is a partnership between the United Nations Global Compact initiative and NGOs such as the World Resources Institute and the WWF. The SBTi's validated scientific targets help companies like Emmi to align their CO2e footprint to a net-zero reduction path. This is an important instrument for limiting global warming to 1.5°C, the target set at the UN Climate Conference in Paris.
Marketing cookies necessary
Please accept the relevant cookie category to view this content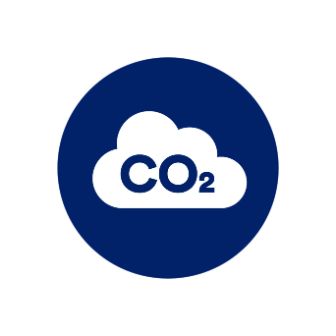 We will cut our CO2 emissions by 60%
We are committed to reducing our direct CO2e emissions by 60% by 2027 (Scope 1 and 2). We continue to rely on energy analyses and reduction measures to achieve this. We will increasingly cover the remaining demand with alternative energy sources. We are now also extending our commitments to our entire value chain (Scope 3). Together with our milk producers, we want to reduce CO2e by 25% per kg of milk. Our long-term goal is to achieve CO2e-neutrality by 2050. The switch to reduction targets based on the Science Based Targets initiative will also play a key role.

We have already been able to reduce our greenhouse gas emissions by 28% in 2022 (base year 2014) – thanks to electricity from renewable sources for a large proportion of our factories and increased energy efficiency in our factories around the world. Added to this is the gradual connection to renewable heat sources and other innovative projects such as solar thermal energy and hydrogen trucks in Switzerland.
We have developed an important foundation for Scope 3 emissions. That's why we've developed a large-scale resource project: KlimaStaR Milk. The joint project with industry partners Nestlé, aaremilch, Central Switzerland Milk Producers Cooperative (ZMP) and research institutes aims, among other things, to reduce GHG by 20% in 238 pilot sites. In addition, preliminary projects on biogas and methane-reducing feed additives are underway, as well as studies on the CO2e footprint of milk suppliers from our international subsidiaries.
> Target achievement as of 31.12.2022
Stories
- Solar thermal energy Langnau
- Environmentally friendly district heating in Suhr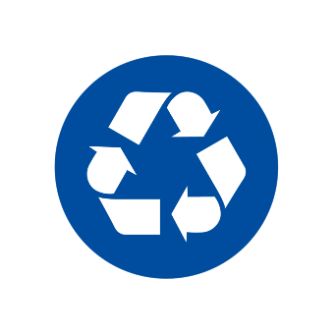 We will make our packaging 100% recyclable and we will halve the amount of waste and food waste
We are committed to strengthening the circular economy. We want to reduce rubbish and food waste by half at our own sites. By 2027 at the latest, the remaining waste will not be allowed to be disposed of in landfill sites. The packaging of our products is also extremely important to us. We are aiming for 100% recyclability, using at least 30% recycled materials and avoiding single-use plastics.

We have reduced our waste by 22% (base year 2017) – this is mainly production and packaging waste. We have reduced food waste in Switzerland by 18% thanks, in part, to partnerships such as 'Tischlein deck dich', 'Schweizer Tafel' and 'Too Good To Go', but also by optimising processes throughout the value chain and returning whey to human food products. Furthermore, we have signed the Federal Government's agreement to halve food waste by 2030. This initiative supports our goals, gives us additional impetus and improves our breadth of impact. With regard to packaging targets, the collection of the corresponding database is currently underway.
We have reached 11% of the sub-goal 'no waste in landfill sites' (base year 2017).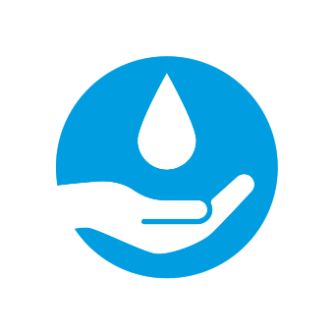 We will reduce our consumption of fresh water
Clean water is becoming an increasingly scarce resource in some regions. For this reason, we are emphasising arid risk areas, where we are committed to reducing the fresh water consumption in our facilities by 50%. In other countries, we are aiming for a reduction of 15%. Furthermore, we will assume increased responsibility for the water consumption in our value chain – in particular when it comes to our raw materials.

The consumption of fresh water in risk areas has only been reduced by 1%
Consumption in other areas was reduced by 7%. On the one hand, this was due to substantial savings attained by our subsidiaries, including Emmi Roth (USA), Kaiku (Spain) and Bettinhoeve (The Netherlands). We were able to achieve this by repairing leaks, consistently measuring and optimising cleaning systems, and sharing knowledge within the Group. On the other hand, due to acquisitions, our product portfolio has shifted more towards cheese, where more water is used per tonne of product due to the processes. In addition, in 2022, fluctuations in the volume of milk to be processed prevented further reductions being made. For us, this means making an even greater effort to continue to measure, raise awareness, broaden the roll out of best practices and harness technological innovations.
With regard to water in the value chain, a detailed water study enabled us to gain insights into almond production in Spain and Portugal for beleaf. We were able to prove that the producers use water carefully and with maximum efficiency. We have also strengthened our cooperation throughout the value chain, built up knowledge and raised awareness of the topic internally.
> Target achievement as of 31.12.2022