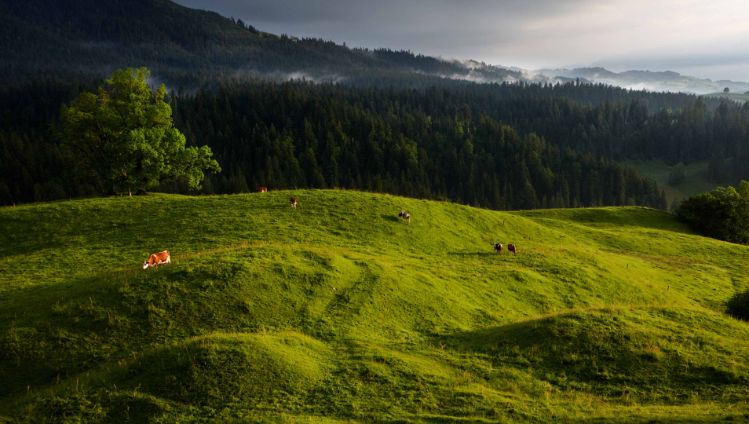 #Sustainability - 10 February 2022
Above-average CDP climate rating
The CDP Climate Rating evaluates companies worldwide with regard to CO2 emissions and climate risks. In 2021, Emmi further improved its rating and we established our position above the food industry average with a "B" rating. In addition, CDP ranked us as a leader in engagement across the entire value chain. The CO2 targets aligned with our netZERO 2050 reduction path and the expansion of renewable energy are thus bearing fruit. This gives us additional motivation to push ahead with our pioneering approach to carbon-neutral production, which can be seen, for example, at our subsidiary Mexideli.
CDP – Carbon Disclosure Project – is a non-profit organisation that has been collecting and evaluating environmental data from companies worldwide with regard to CO2 emissions, climate-related risks and strategies for reducing CO2 emissions for more than 20 years.
As part of our sustainability model and based on our netZERO 2050 vision, we have set ourselves the goal of reducing our global greenhouse gas emissions throughout the supply chain by the end of 2027.
We want to reduce emissions from our operations and the energy we use (Scope 1 and 2) by 60%. We continue to rely on energy analyses and reduction measures to achieve this. We will increasingly cover the remaining demand with alternative energy sources. Together with our milk producers, we are also aiming to reduce CO2 per kg of milk by 25% (Scope 3).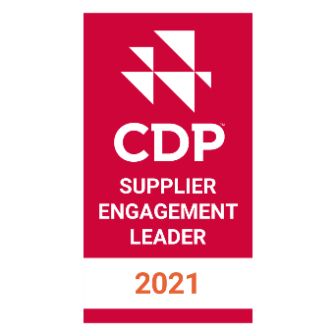 Successful reduction of CO2 emissions
Along with around 13,000 other companies, we regularly take part in the CDP to enable us to document and disclose our progress in the best possible way. Our participation in the CDP therefore ensures that interested parties can obtain transparent information about the company's sustainability progress and measures. The use of a rating system ranging from A to D- allows companies in the same industry to compare themselves and share examples of best practice. Since the last evaluation in 2019, we have improved our rating from 'B-' to 'B.' As a result, we remain above the food industry average of 'B-' (2019: C). CDP also ranks us among the leaders in commitment across the entire value chain, placing us in the top 8% of all companies rated.
We made significant improvements in the areas of 'Business Strategy & Financial Planning' and 'Value Chain Engagement.' In relation to the former, we achieved this by anchoring our climate targets in our responsible business model. For example, we use an internal carbon price to evaluate new investments in terms of their climate impact. Our achievement in the latter area reflects our new commitment, which has been in place since last year, to making improvements throughout the supply chain (Scope 3). We are just getting started in this area, which will form the focus of our work in the coming years.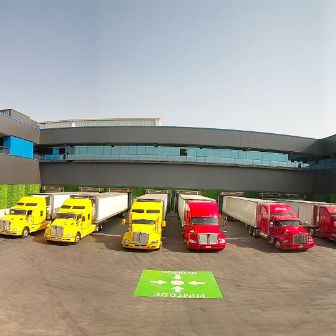 Mexideli, a pioneer innovating its way towards carbon-neutral production
Our subsidiary Mexideli is demonstrating how Emmi can achieve its goals. For the leading importer of speciality cheeses, refrigeration is the most energy-intensive process and an important source of greenhouse gas emissions due to its climate-damaging refrigerants.
Mexideli was therefore looking for an environmentally friendly option when redesigning its 7,000 m2 logistics centre, which is roughly the size of a football pitch. The solution: a highly efficient system using sustainable, natural CO2 refrigerants. Thanks to the simultaneous use of waste heat from the system, the entire heating requirements of the production processes can also be met and water consumption indirectly reduced.
"Mexideli has shown how innovative thinking and determination can bring us closer to our goal of climate-neutral production. The company is truly a role model, both within the Emmi Group and beyond. This is an important step towards our netZERO 2050 vision."
While this technology is becoming more and more established in Europe, it has not yet been used in the Mexican market. Mexideli is therefore a pioneer, providing other companies with the impetus needed to invest in environmentally friendly technologies.