Initiatives & partnerships
The challenges we face as a society are enormous and complex. As a single company, our influence is limited. We recognise that long-term success depends on sustained growth, collective action, broad coalitions and strong partnerships.
Accordingly, we maintain dialogue with numerous stakeholders and, in cooperation with other innovative companies, organisations and partners, we are primarily involved in the areas that underlie our sustainability model.
In the interests of our people, communities and the planet, we continue to seek open and transparent exchange and remain open to constructive criticism and suggestions.
With our netZERO 2050 vision, we are extending CO2e reduction targets to our entire value chain and moving towards a net-zero reduction path. We are doing this based on scientific and independently validated CO2e reduction targets based on the Science Based Targets initiative.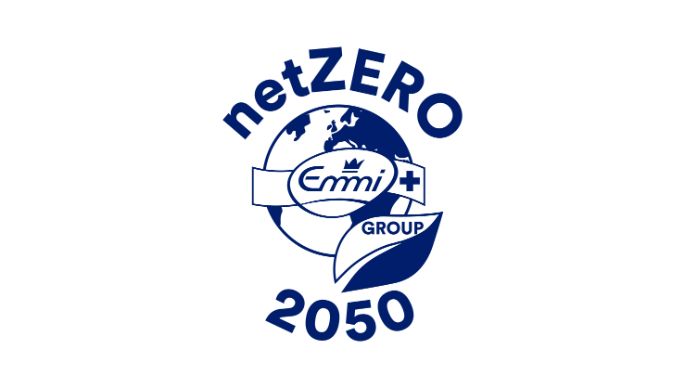 Trust, proximity to the source and an appreciation of quality are the hallmarks of our long-standing partnership with our dairy farmers. Over 6,000 Emmi dairy farmers tend to their cattle with love and passion each and every day and are proud of the innovative products we make from them.
We firmly believe that employees' knowledge is crucial to make a company more sustainable because no one knows a company better than its employees. In addition to the five priorities that are managed top-down, the foundations for many aspects of sustainability in the company's daily operations are set by the more than 9,000 people who work at Emmi.
To ensure that these foundations are laid properly, a broad understanding of sustainability must be created among employees. Besides continuous communication on smaller and larger sustainability projects along the value chain, we also use an annual sustainability motto to achieve this awareness.


With Nestlé and in association with the milk producer organisations aaremilch and the Central Switzerland Milk Producers Cooperative (ZMP), we are undertaking the 'KlimaStaR Milk' resource project. The cross-sector initiative aims to make the Swiss dairy industry competitive in the long term in terms of climate protection and resource efficiency. The target is to reduce greenhouse gas emissions from agricultural milk production by an average of 20%, by means of a company-specific package of measures. Food-feed competition is also to be cut by 20%.
The project is supported by the Federal Office for Agriculture (FOAG) and involves 238 agricultural pilot sites. The Bern School of Agricultural, Forest and Food Sciences (HAFL) and ETH Zurich are supporting the project as scientific partners.
WWF Switzerland and Emmi share a vision of a food system that respects the Earth's ecological boundaries. On this basis, the two partners have maintained a partnership on relevant sustainability issues since 2016.
WWF Switzerland provides Emmi with strategic support on its path to achieving its ambitious targets in the areas of climate and energy, food waste and establishing a sustainable dairy industry beyond Switzerland. The successful collaboration with WWF has helped to build a broad sustainability model based on science-based targets and a net-zero reduction path by 2050, that is in line with our tradition and our responsible business model.
The Science Based Targets initiative is a partnership between the United Nations Global Compact (UNGC) and NGOs such as the World Resources Institute (WRI) and the World Wide Fund for Nature (WWF). The SBTi's validated scientific targets help companies like Emmi to align their CO2e footprint to a net-zero reduction path. This is an important instrument for limiting global warming to 1.5°C, the target set at the UN Climate Conference in Paris. Emmi's reduction targets have been validated – for Scope 1 and 2, we are within the 1.5°C target, our Scope 3 target corresponds to current best practice guidelines (methodology is currently being further developed by SBTi).
Around the world, around a third of all food ends up being thrown away. This doesn't just mean we're wasting food containing valuable nutrients, but also precious resources. Plus, food waste causes 10% of annual global CO2 emissions. As a result, we are duty-bound to act: Emmi has set itself the target of halving food waste by 2027. The main reason why food is thrown away is because of its limited shelf life.
Many consumers blindly rely on the date stated on the packaging. There is often a best-before date on dairy products. But this is actually just a guarantee of quality. Many consumers have trouble with this concept, however. They equate this with the use-by date and throw the food away without a second thought after it expires, even though it would still be perfectly good to eat. To prevent this from happening in the future, we are supporting the food safety campaign 'often good for longer' by Too Good To Go (TGTG) and have joined the 'Waste Warrior Brands'. This is an association of companies that have joined forces to fight food waste. Sixty-nine Emmi products bear the 'often good for longer' logo, with others to follow.
In the UK, the TGTG label is on 14 out of 15 of our Onken yogurts. The only yogurt without TGTG is our Pouch, which is consumed directly on-the-go. Our next step is to introduce the label on cheese as well.
In Spain, we have included the label in the entire Kaiku Begetal range (beverages & chilled). We also plan to establish it on Kaiku Sin Lactosa products later this year.
In Austria, we are working with TGTG to save valuable food by offering products over their best-before date at a discount and allowing them to be purchased via the app.
Achieving the goal of a circular economy requires the commitment of all of us – society, politics and business. Together we must ensure that Switzerland is preserved for future generations. Companies dedicated to this cause have set up the PRISMA innovation rounds so we can work together step by step to achieve the vision of a sustainable circular economy. We are committed to finding strong solutions for the sector.
Created as a self-help organisation by business for business, EnAW has accompanied us in Switzerland for years and helps us to continuously reduce our greenhouse gas emissions from our production facilities.
With our membership in the Soy Network Switzerland association, we would like to help ensure that only certified soy is used in Swiss milk production. The Soy Network Switzerland is committed to responsible cultivation and sustainable procurement of feed soy. The network's buyers import 98 percent of responsibly sustainably produced soy. In 2020, the network celebrated its 10th anniversary.
In order to move from a linear system to a sustainable circular economy, a national collection system is needed, along with other prerequisites. Emmi is committed to a nationwide recycling system and is also involved in initiatives such as PRISMA. By signing the 'Pact' and engaging with the 'Collection 2025' project, Emmi is sending out a further signal of its commitment to closing the loop for plastic packaging and beverage cartons. Making all packaging fully recyclable, eliminating single-use packaging and closing the loop is one of Emmi's five sustainability goals with a time horizon of 2027.
5,700 tonnes of polystyrene are processed for food packaging in Switzerland every year, part of which is put on the market in the form of 500 million yoghurt cups. To ensure that as much as possible of the 5,700 tonnes are returned for recycling, all the players along the value chain are involved in the rPS (recycled polystyrene) Roundtable. The aim of the initiative is to obtain approval from the Federal Office for Agriculture (FOAG) for the recycling of polystyrene for food packaging and to effectively close materials cycles within Switzerland.
We have joined the global initiative "Pathways to Dairy Net Zero". Because based on our sustainability model we have set ourselves the ambitious goal of processing only sustainable milk worldwide by 2027. The initiative was launched by the Global Dairy Platform (GDP), a group of the world's most important dairy companies and associations. Already 100 companies and organisations are part of the initiative, not only dairies but also players from science and research.
We are now working together with these partners to develop methods and tools to reduce greenhouse gas emissions from dairy production. To reach our ambitious goal by 2027, we need such partnerships to make sustainable dairy the norm.