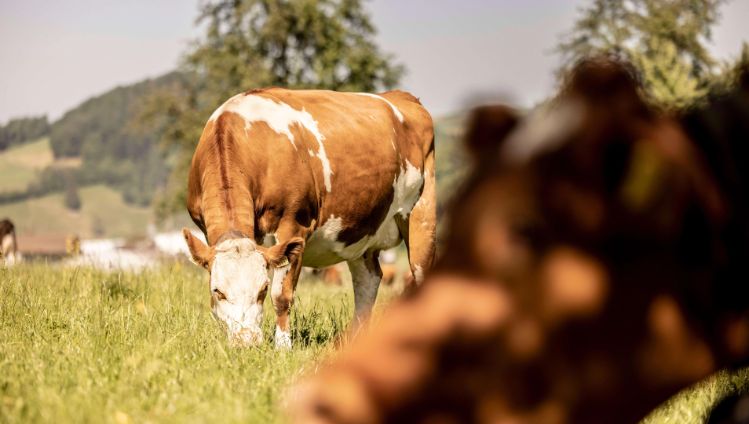 #Sustainability - 1 June 2023
Milk production methods are becoming increasingly more sustainable
Milk is our most important raw material, which is exactly why we want to make sustainable milk the norm. Instead of looking at individual areas, such as animal welfare, in isolation, we take a holistic approach. Read on to find out what that means.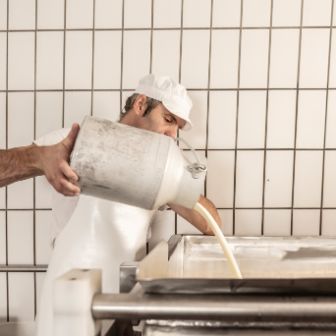 What is sustainable milk? Together with the School of Agricultural, Forest and Food Sciences at Bern University of Applied Sciences (HAFL) and in coordination with WWF, we have developed a list of criteria that evaluates eight aspects of sustainable milk: work and income, strategy, milk quality, animal welfare, biodiversity, energy and materials, climate and the environment.
The valuation is adapted to the local conditions customary in the respective conditions countries.
Pilot test in Chile
We started with Quillayes Surlat in Chile. We collected and analysed data on the eight aspects from 34 farms that produce 80% of the milk. From this data, we were able to define objectives to improve waste management and animal welfare.
One major challenge is that we receive this data from all companies and not all companies work so closely and sustainably with their milk suppliers. Each subsidiary must therefore be considered on its own merits.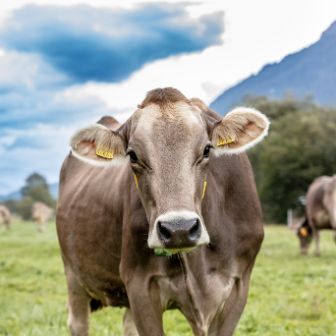 Further progress
Emmi Roth (USA) is now including, for example, sustainability criteria in its tender for milk cooperatives and Laticínios Porto Alegre (Brazil) is supporting an internal sustainability standard, with around 10% of its milk suppliers producing their milk in line with this at present.
Locally initiated programmes also support prospects for farmers. For instance, in Tunisia, the foundation initiated by Vitalait advises more than 1,800 farmers on a variety of topics, including feeding, keeping cows, careful management of the soil and economical use of water.
Switzerland: Achieving success together
In Switzerland, we have been aiming to process only sustainably produced cow's milk since 2016. Together with the Swiss dairy industry, we therefore introduced the 'Sustainable Swiss Milk' industry standard – also known as 'swissmilk green' – in September 2019.
Today, 94% of the milk we process meets this standard. At present, we are working with stakeholders in the industry to refine the standard, primarily regarding the climate, biodiversity and animal welfare.
The KlimaStaR Milch industry initiative – started together with partners from the worlds of business and science – also got off to a successful start. The aim of this initiative is to reduce greenhouse gas emissions from agricultural milk production by 20%. It is also intended to increase the Swiss dairy industry's competitiveness in terms of food and food-feed competition.