27 November 2020 - #Sustainability #Planet
Hydrogen: Zero emissions and practical
Electric cars are on the rise in passenger transport. In goods transport, fuel cells seem to offer the greatest potential. Hydrogen-powered lorries can be refuelled normally, have a good range and offer sufficient transport capacity. Emmi now has two H2 lorries from Hyundai that run on "green" hydrogen on the road.
We supply our Swiss customers with fresh dairy products on a daily basis. To do so, around 8,000 pallets have to be taken from A to B every day. We have 140 vehicles in operation for this purpose, which cover a total of 9.3 million kilometres every year. Although we are constantly renewing our lorry fleet and training our drivers in climate friendly driving, this results in considerable CO2 emissions. We have shifted some of our transport to rail in recent years, but this environmentally friendly means of transport has various limitations.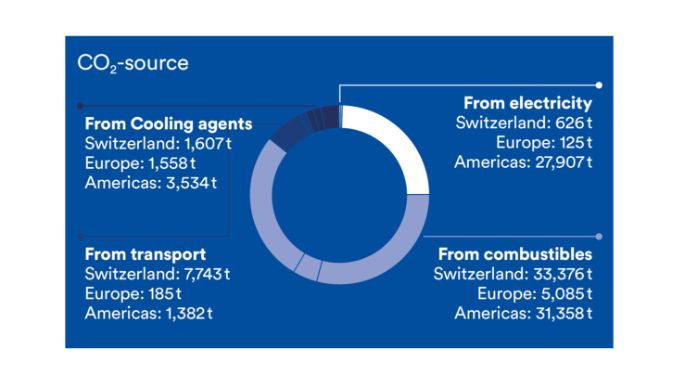 Outgrowing the prototype stage
It is therefore very important to us to find an environmentally friendly alternative to conventional diesel lorries. However, until now no means of transport has met the high requirements in terms of transport capacity, range and economy.

Hydrogen technology offers a range of benefits:
Emissions: Hydrogen (H2) trucks emit water vapour rather than CO2 and other pollutants. Emmi's H2 trucks will be fuelled via Hydrospider's network of filling stations, which supply 100% emission-free hydrogen. Every H2 truck that replaces a conventional diesel truck will therefore help save around 70 to 80 tonnes of CO2 per year.
Range: A truck can cover around 400 kilometres on one tank. This is on a par with conventional diesel trucks.
Handling: A H2 vehicle can be filled just like a diesel or petrol vehicle.
Freight use: Using hydrogen as a fuel also permits smooth operation of auxiliary units (e.g. cold store).
As a member of the Association pro H2 mobility Switzerland we are at the forefront of efforts to establish this new mobility technology for freight transport. For example, we have just taken delivery of the first two H2 trucks from the South Korean automobile manufacturer Hyundai. These will now undergo extensive testing in Emmi's day-to-day fresh products logistics processes.