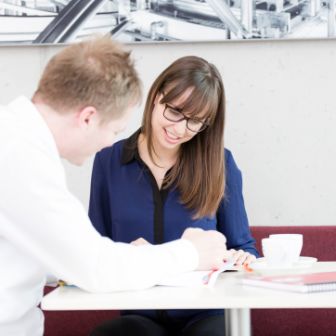 Getting a taste for the company with an internship
Are you in the midst of your training or have you completed your training and are looking for some initial practical experience?

We offer various internship positions of varying durations and types. You can find these in our "Job vacancies".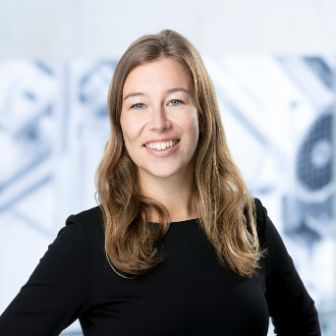 Contact open positions & internships
Severine Hurni

Projectmanager Sourcing
Emmi Group
Landenbergstrasse 1
CH-6002 Lucerne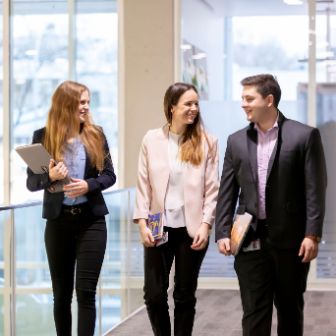 Start your career as trainee at Emmi
Have you successfully completed your master's degree in economics / business administration, business informatics or food technology / food science?

Then start your career at Emmi. The trainee program offers you a tailor-made insight into various specialist areas in Switzerland and abroad. You will have the opportunity to work on various projects at different locations with internal and external customers and to take on responsibility.

You will learn about your strengths and areas in which you need to develop. All of this enables you to work on yourself in a targeted manner and define your professional focus.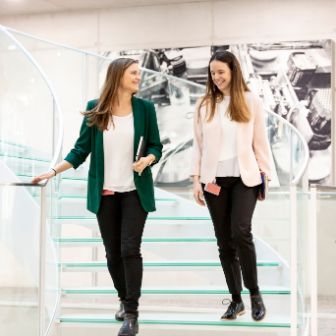 Our trainee programme
Our trainee programme steers you in the right direction for the next steps in your career at Emmi. You become familiar with Emmi's values and corporate culture and get to know the company from various perspectives.

During our two-year Trainee Program, you will be supported by a mentor. There will also be the opportunity to build and expand your network within the Emmi Group. You will also become part of our trainee community and can interact with active and alumni trainees.
Are you interested in the trainee Program?
We have trainee programs starting as of the first of October in the following disciplines:
Economics / Business science
Business Informatics
Food Science
Supply Chain Management / Logistics
Agricultural Economics
The next recruiting process will start at the beginning of 2023.

Contact trainee programme
Alexandra Walker
Development Specialist
Emmi Group
Landenbergstrasse 1
CH-6002 Lucerne