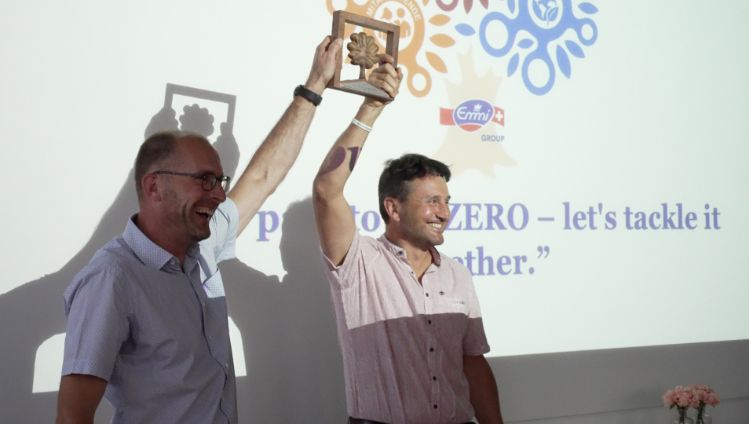 #Sustainability - 30 June 2023
Pioneering project wins Sustainability Award
Every year, as part of Emmi's Sustainability Day, we present awards for trend-setting sustainability initiatives by our employees. This time, the pioneering 'KlimaStaR Milk' project won the race.
Emmi has been honouring the most innovative sustainability projects for 11 years. The competition, in which we are collaborating with the WWF, is open to all of our more than 9,000 employees in 14 countries. This helps to raise their awareness of the issue of sustainability, which is anchored in our strategy.
We encourage all employees to play an active role in achieving our ambitious sustainability goals – only together can we reach them and ensure that the best dairy moments can also be experienced by future generations.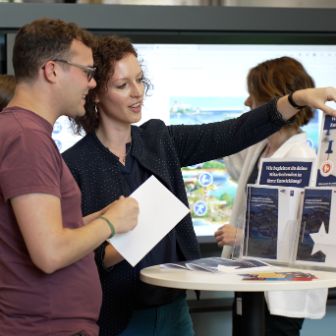 This year's Sustainability Day was all about employee development, which is anchored in our sustainability goals.
The motto of the competition was 'Our path to net zero – let's tackle it together!'. The jury was impressed by the high quality and record number of 25 projects submitted.
The winning projects
1st place: 'KlimaStaR Milk,' Milk Purchasing Switzerland
The jury was most impressed by the pioneering 'KlimaStaR Milk' project. It starts where the lion's share of emissions occur: in agriculture. 'KlimaStaR Milk' is an industry initiative initiated together with partners in business and science with the aim of reducing greenhouse gas emissions from agricultural milk production by 20 percent.
With a broad range of sponsors, the project has appeal beyond Emmi and predicts annual CO2 savings of 12,000 tonnes. The project also aims to increase the Swiss dairy industry's competitiveness in the food and food-feed competition.

2nd place: Reduced weight for Emmi Caffè – Latte cups, Ostermundigen
Thanks to the weight reduction of Emmi Caffè Latte cups, the interdisciplinary team in Ostermundigen has generated CO2 savings of 2,612 tonnes per year.

3rd place: Kaiku, Pamplona, Spain
Emmi subsidiary Kaiku has developed a decarbonisation strategy together with its energy supplier. A promising approach that other Emmi companies would do well to emulate.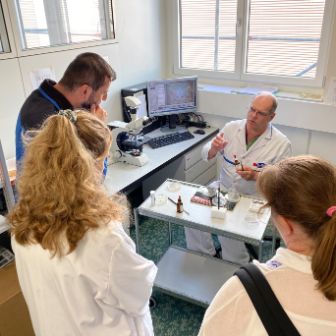 Activities and celebrations
This year again, we celebrated the winning teams and their projects as part of a virtual and global awards ceremony at the Emmi Sustainability Day. In 2020, we introduced Emmi Sustainability Day. It is held on the same day as the UN's World Environment Day.
In addition to the awards ceremony, a wide range of activities – from waste collection to training sessions and exhibitions – take place at all Emmi locations around the world on this day. This means everyone can contribute to a more sustainable future.