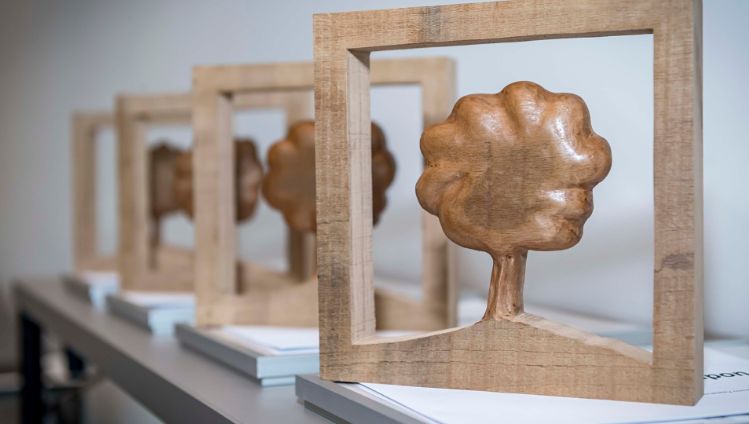 #Sustainability - 30. April 2020
Sustainable yogurt pot wins Emmi Sustainability Award 2019
Emmi has been holding an annual Sustainability Competition since 2012. It is launched at the beginning of the year with a motto. Employees can then voluntarily develop projects in line with this motto.
If such a project is implemented successfully, it is eligible for the Emmi Sustainability Award at the end of the year. A jury comprising internal and external experts – headed by WWF Switzerland for the last two years – evaluates the projects submitted. The award ceremony is held in spring – this year, due to the current situation, only virtually.
Creating lasting experiences
Companies are often managed using quantitative targets – sales, profit and profitability. These are important for Emmi as well. But, for us, quality is of equal if not even greater importance. By this we mean not just quality of our products, but also the quality of relationships within the workforce, with customers, with suppliers and consumers.

This quality is difficult to measure. But it can be identified at special moments. We as a company want to make a targeted effort to create such moments. And that includes the area of sustainability. This is why we asked our employees all over the world: "What is your sustainable Emmi moment?"
Win over the jury and colleagues
21 high-quality sustainability projects were received. These were evaluated by the jury, but also by employees.