As a dairy company, our business is dependent upon the continued availability of natural resources like clean water and land. Our Planet is therefore one of the key pillars of our sustainability framework because if we do not care for our planet today, we will not be able to continue enjoying life as we know it in the future.
To Care for our Planet, we have set clear and ambitious goals to drastically reduce our carbon footprint, to reduce our water use and waste all along the value chain. We are working toward more circular packaging solutions to fully eliminate "waste" as we know it and add value to every aspect of our products, even the packaging.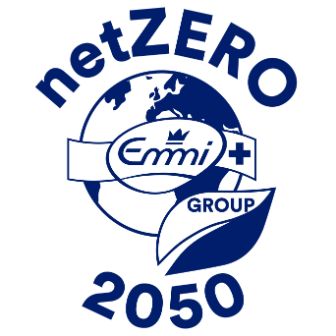 netZERO 2050 vision
We are now extending our CO2 reduction targets to encompass the entire value chain, taking us even closer to our net zero goals.The shift to scientifically supported and independently validated CO2 reduction targets based on the Science Based Targets initiative will have an especially decisive impact here.

What is the Science Based Targets initiative (SBTi)?

The SBT initiative is based on a partnership between the Global Compact initiative of the United Nations and NGOs such as the World Resources Institute and the WWF (only in German). The SBTi's validated scientific targets help companies like Emmi to align their carbon footprint to a net zero reduction path. This is an important instrument for limiting global warming to 1.5°C degrees, the target set at the UN Climate Conference in Paris.
Marketing cookies necessary
Please accept the relevant cookie category to view this content
Reducing greenhouse gases
We will cut our CO2 emissions by 60 %
We are committed to cutting our direct CO2 emissions by 60 % by 2027 (Scope 1 and 2). We continue to rely on energy analyses and reduction measures to achieve this. We will increasingly cover the remaining demand with alternative energy sources. We are now extending our CO2 reduction commitments to our entire value chain (Scope 3): Together with our milk producers, we want to reduce CO2 by 25 % per kg of milk. Our long-term goal is to achieve CO2-neutrality by 2050. The switch to reduction targets based on the Science Based Targets initiative will also play a key role.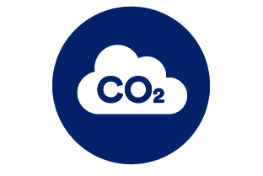 Reducing waste
We will make our packaging 100 % recyclable
We are committed to strengthening the circular economy. We want to reduce rubbish and food waste by half at our own sites. By 2027 at the latest, the remaining waste will not be allowed to be disposed of in landfill sites. The packaging of our products is also extremely important to us. We are aiming for 100% recyclability in this area. This entails eliminating single-use plastic packaging, for example.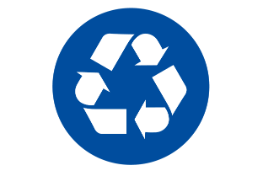 Reducing water use
We will reduce our fresh water consumption
Clean water is becoming an increasingly scarce resource, and the shortage is associated with vast regional disparities. For this reason, we are emphasising arid risk areas in which we are committed to reducing fresh water consumption in our facilities by 50%. In countries not suffering from an acute water shortage, we are aiming for a reduction of 15%. Furthermore, we will assume increased responsibility for the water consumption in our value chain – in particular when it comes to our raw materials.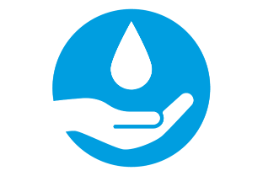 Our achievements
In 2020, we had already reduced our greenhouse gas emissions by 24 % (baseline 2014) – thanks to electricity from hydropower and increased energy efficiency in our plants worldwide. Added to this are innovative projects such as the commissioning of the first hydrogen-powered lorries in Switzerland.
We have also reduced our waste by 11 % (baseline 2017) – this is mainly production and packaging waste. In addition, we reduced food waste in Switzerland by 10 %, thanks to optimised processes throughout the value chain but also due to partnerships such as "Tischlein deck dich" and "Schweizer Tafel".