With around 8,900 employees worldwide our people of course are a key pillar of our sustainability framework because without them, we would not succeed as a business on our mission to care for generations to come.
To Care for our People, we must ensure that all employees have a safe and healthy workplace environment, from our factory workers to our office employees. We aim to support a diverse and inclusive environment where all ideas are shared and welcomed. And we will support our employees on their career development pathways within the organization.
Developing employees
We will fill 50% of all open positions internally and we will ensure 100% of our employees have a development plan in place
Our employees' skills and knowledge are some of our most important resources. We take responsibility as an employer seriously by making sure all our employees have a development plan in place, so that they can safeguard and even enhance their employability. As a company, we hope this will grant us access to a pool of qualified specialists. Emmi therefore aims to be in a position to fill half of its vacancies with internal candidates by 2027.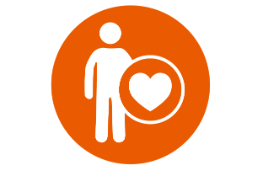 Our achievements
In 2020, we were able to fill more than 80 % of key positions internally. We achieved this thanks to various individual development measures and targeted succession planning. Currently, almost two thirds of all Emmi employees have their own development plan. This is strongly supported by our five Emmi values, which shape our particular corporate culture.