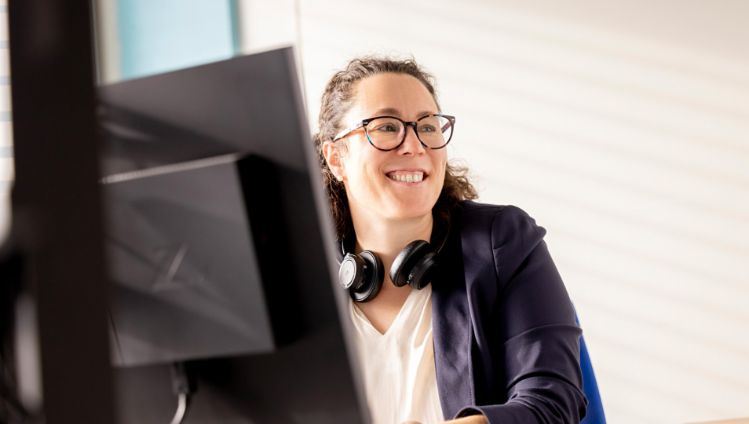 #People - 10 September 2021
"Be brave and take a chance"
Karin Langensand is someone who asks a lot of questions and can remember almost anything. The trained chemist has had an amazing career at Emmi as a result, and is now Deputy Head of Logistics.
"I figured if they thought I could do it, then I could." This is in reference to 2007, when she was asked to lead a team of seven. But let's start at the beginning: The 42-year-old trained as a chemist but was unable to find a job as a chemist once she'd completed her apprenticeship due to the market situation. "Because I had been in French-speaking Switzerland for a year, I could speak French well, so I got a job as a clerk at a health insurance company." And so it was by chance that she joined Emmi as a transport clerk in Emmen in 2001.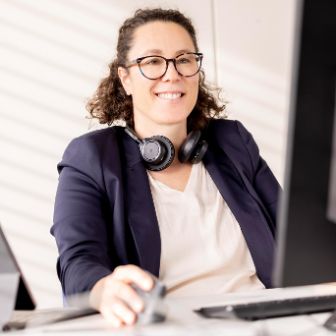 Making progress step by step
Some of the time, Karin helped in transport planning and scheduling. "Finally, I was allowed to take over as deputy for the head of dispatching." Later she was able to hire an employee, then another – gaining her first management experience as a result. Until 2007, when she took on the aforementioned role herself and thus became head of the all-female Administration Logistics team.
Learning by doing
The next step came in 2013, when she assumed the role of Business Process Champion and took over as Head of Logistics Processes and Systems. "This was a logical step since I'd already been involved in a logistics sub-project a year earlier." Apart from her training to become a federally certified businesswoman (2004), Karin mostly learned on the job, through external seminars and via her network.
"Be brave, take a chance, and make it fun!"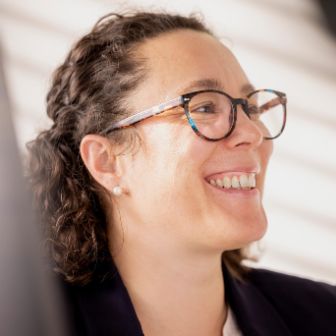 Remarkable development
After having been promoted to Emmi management in 2015, Karin has now been Deputy Head of Emmi Logistics Switzerland since mid-2020. "A great appreciation that fills me with pride." Karin already has a remarkable career path behind her. "Listen, watch, remember," she says, smiling.
Support provided by Emmi
Karin has also been able to make the most of the many opportunities for professional development at Emmi, both for herself and for the company. In its sustainability goals, Emmi champions the professional development of employees within the organisation.
Absorb everything
One of Karin's skills is that she is able to retain a lot of information. "But I'm also motivated and have a strong self-interest," she says. She simply absorbs everything and dares to ask questions. "My tip, and for other women in particular: Be brave, take a chance, and make it fun!"