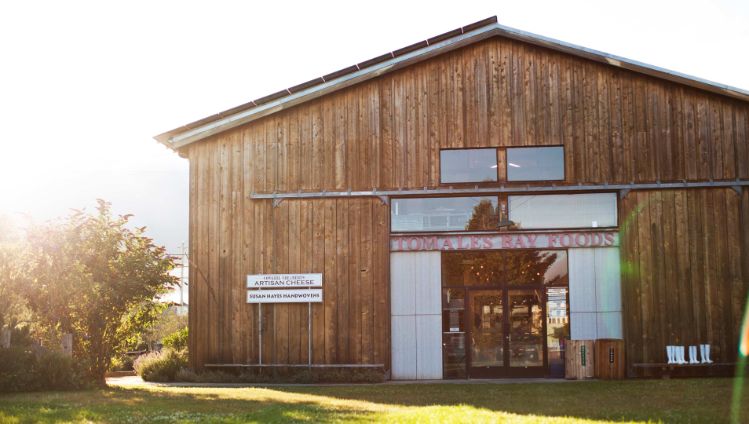 #Company - 7 May 2021
"The adventure of a lifetime"
They already believed in organic produce and sustainability 25 years ago: the founders of our Cowgirl Creamery subsidiary, Peggy Smith and Sue Conley. Their pioneering work has created a successful company which, with a new team, wants to continue to grow and win over new customers with specialities produced by hand.
Peggy Smith and Sue Conley, friends and former professional gastronomes, founded Cowgirl Creamery in 1997 in Point Reyes Station, a quaint coastal town about an hour north of San Francisco. Inspired by the tradition of milk processing and agricultural practices in northern California, they believed in organic farming and sustainability as solid foundations for a dairy.
From the hay barn to the Bay Area's best chefs
Using their knowledge of the restaurant business, they founded Tomales Bay Foods, a wholesale company that would help West Marin-area farms and dairies get their delicious products into the hands of the Bay Area's best chefs. At their headquarters, a renovated hay barn in downtown Point Reyes, they began making delicious fresh cheeses: fromage blanc, crème fraiche and clabbered cottage cheese to sell at farmers markets, local restaurants and eventually speciality cheese shops and Whole Foods Markets.
"Starting and building Cowgirl Creamery has been the greatest adventure of our lives."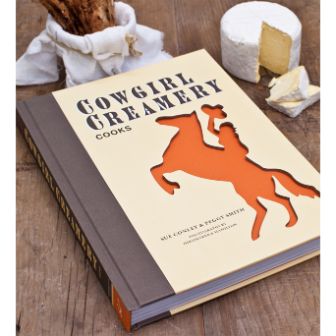 Award-winning specialities
Since then, they have produced award-winning organic cheeses like the iconic Mt. Tam and Red Hawk, opened retail stores and cafes across the country, published their own cookbook and become involved in trade and community organisations for speciality cheeses and the organic farming movement.

"Our products reflect the richness of Marin County and support the viability of local agriculture," Peggy explains.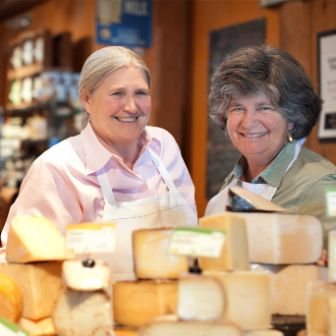 Powerful new team
After nearly 25 years of pioneering organic dairy products, artisan cheese making and supporting sustainable agricultural systems, the two founders have now retired. As a novel phase of growth begins for Cowgirl Creamery under the leadership of a new team, the two "Cowgirls" look back proudly on the last quarter of a century: "Starting and building Cowgirl Creamery has been the greatest adventure of our lives."