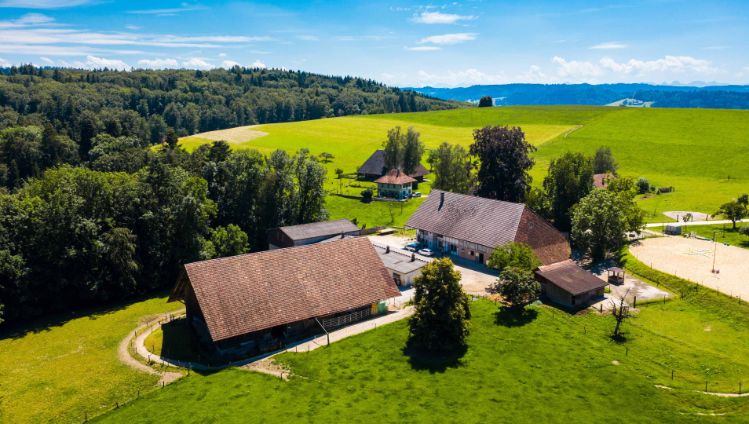 #Sustainability - 11 November 2022
A farm that nurtures both cows and the environment: Beat Brönnimann
A diet of fresh grass all year round and a summer spent grazing in the Alps – Beat Brönnimann's cows have a really comfortable life. He explains how "seasonal calving" works, what "full grazing" means and why it is animal-friendly and sustainable.
Today: Beat Brönnimann from Burgdorf, Bern
"I enjoy producing food and find my work meaningful," explains Beat Brönnimann, describing his passion for his job. His career path has not been very typical: he didn't grow up on a farm himself, but he always knew he wanted to become a dairy farmer. The way that he runs his farm is also a bit different. His cows only calve once a year in winter. In summer, they "vacation" in the Alps. There, they always have access to fresh grass or hay, meaning that no grains or similar foodstuffs need to be added to their feed. Brönnimann's farm is therefore both resource-efficient and animal-friendly.
Marketing cookies necessary
Please accept the relevant cookie category to view this content
"I became a farmer because I always wanted to be one – even as a child, despite the fact that I didn't grow up on a farm. I still love my job to this day."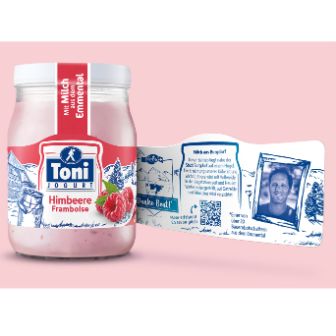 Valais alpine raclette cheese for the Emmental weekly farmer's market
Beat's cows, which return from the alpine pastures in mid-September, always bring back the basis for alpine raclette cheese, which is sold at the Burgdorf weekly farmer's market. The rest of the milk goes to the calves and to Emmi, which uses it to produce top products, including Toni yogurt, which was launched last year. Beat is featured on the label as an ambassador. This partnership has been great for Emmi and Beat. He can rely on the milk processor to pick up his milk, including at irregular intervals.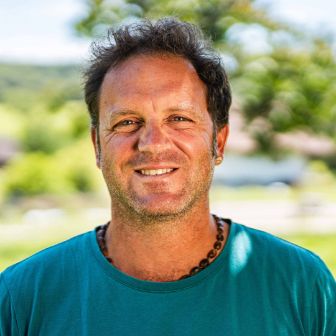 Emmi farmer ambassadors
The long-standing partnership with our regional dairy farmers has always been of particular importance to us: it is characterized by trust, proximity to the source and an awareness of quality. Through this close collaboration, we contribute to value creation in rural regions and stay close to the core of our products, high-quality and increasingly sustainably produced milk. Together, we create added value and make sustainable dairy farming the norm. To further strengthen the partnership and focus on the families behind all these excellent dairy products, Emmi launched the Emmi farmer ambassadors project in 2018. Photos and videos that offer a vibrant insight into the day-to-day life of around 300 Emmi farmer ambassadors can be found at emmi.com/farmer-ambassadors.