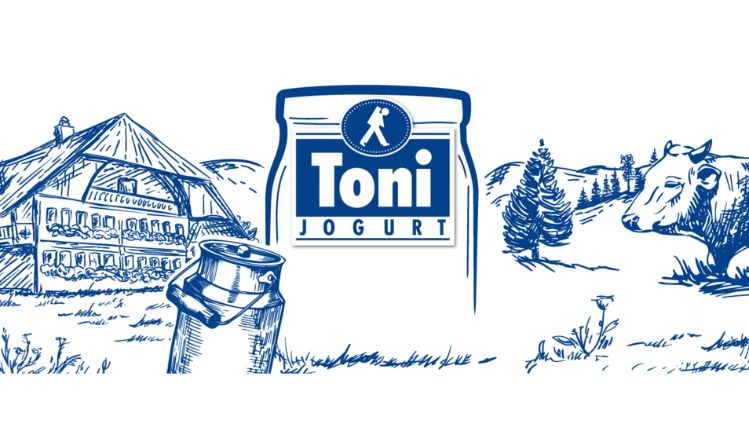 #Brands - 12 November 2021
Toni yogurt: the iconic product goes regional and gets personal
The popular Toni yoghurt has been wowing customers for almost 40 years. Now "the icon in a glass jar" is going regional and getting personal, with milk from Emmental produced by selected Emmi farmer ambassadors.
Typically Swiss, regional, unique and sustainable. These are the qualities consumers want from their products today. Toni yogurt has stood for sustainability since the 1970s, when it came in a glass jar instead of a plastic cup, thereby embracing environmental thinking. Toni yogurt, which has been produced at Emmi's Ostermundigen site for around 20 years, enjoys a veritable cult status, not least thanks to the classic "clink" when spooned out of the jar. The yoghurt is now made directly from regional milk by our farmer ambassadors from the Emmental.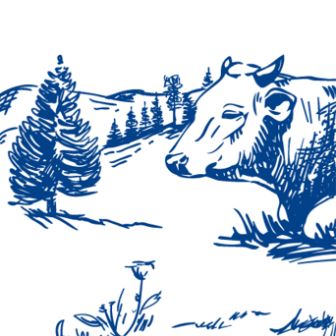 High-quality Emmental milk 
"Emmental is a popular, typically Swiss region and a great fit for the new Toni concept, which focuses strongly on regionality", says Amir Maslic, Brand Manager at Emmi. Not only are regional, sustainably produced products what we are looking for with the Toni brand, they also fit with Emmi's approach to sustainability: Together, we want to create social added value and make sustainable dairy farming the norm.
For example, Emmi subsidiary Lataria Engiadinaisa (LESA) launched three new yogurt creations at the beginning of this year in collaboration with Engadin star chef Dario Cadonau. The ingredients are sourced primarily from the Engadin and surrounding region and bring a breath of mountain air to the table. The Regio Molkerei beider Basel in Frenkendorf also places great emphasis on regionality: "In the region, with the region, for the region", is their guiding principle. The raw milk for all their products comes directly from Baselland.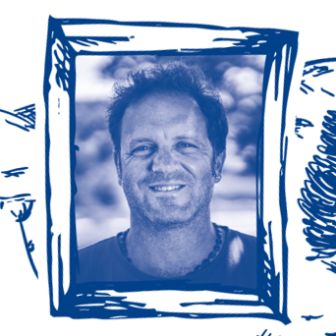 Introducing the farmers  
With Toni, we're going one step further: The Emmentaler milk for the yogurt is not only sourced from regional suppliers, but also from our Emmi farmer ambassadors. Each of the five varieties features a short profile of an Emmi farmer ambassador, with some information about their farm. "This makes it more personal and authentic, and people know where their product comes from", explains Amir Maslic.

The switch to the new Toni yogurt isn't happening overnight. The existing packaging and yogurts will remain on the shelves and will gradually be replaced by the new products.
"Emmental is a popular, typically Swiss region and a great fit for the new Toni concept, which focuses strongly on regionality."