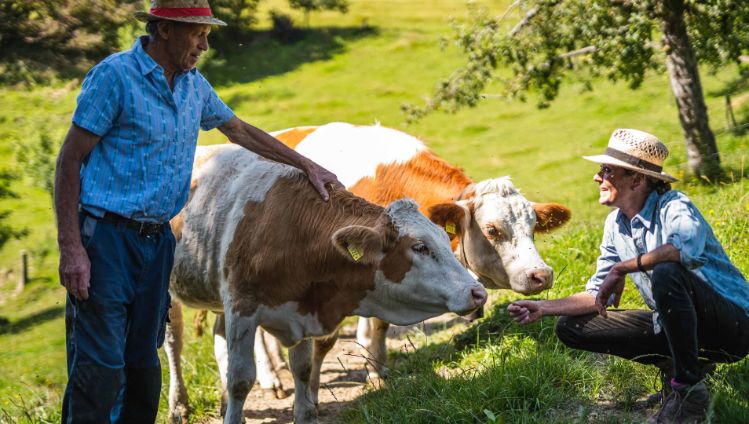 #Sustainability - 17 February 2023
"In my eyes, my father's a hero" — the small farm with a huge sense of togetherness
The organic farm that Barbara Jau and her father run is small. But there's still plenty to do – especially in winter: felling trees, lighting the fires, mucking out... That said, this back-breaking work has its good sides, too: "I couldn't leave here, it's my home." On the charm of the simple life.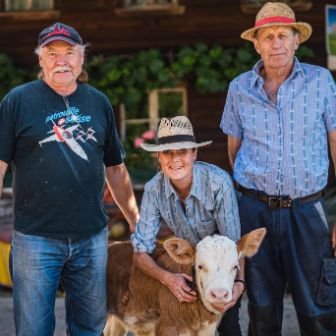 Winter on the Jau family's organic farm, Jau's Biohof, is hard. But, as Barbara Jau explains: "We do have a modest existence, but we're very happy and satisfied!".
She's the fourth generation running the farm, together with her father – who's her hero. In her eyes, the fact that he's kept the little farm above water for the past forty years, in spite of difficult circumstances, is particularly impressive.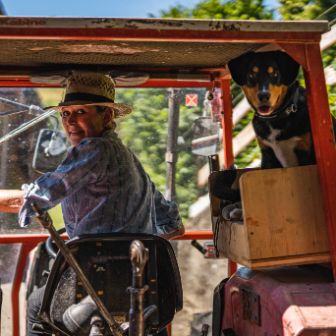 She's discovered that riding is her passion: as time went on, she took her saddle off the cows – which were perfect when she was a child – and switched over to horses.
She whizzes through the forest in her horse-drawn carriage and plays the bell-lyre in Bern's horseback orchestra: the perfect way to relax after a stressful day on the farm.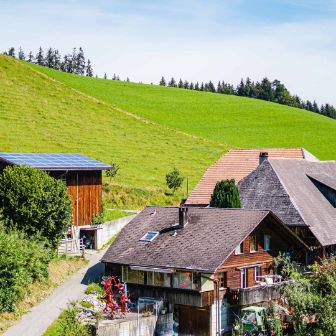 Our female farmers make a difference: in the video portrait series 'Our Farmer Ambassadors', we show the people delivering valuable raw material to our production facilities, which we use to produce high-quality and delicious dairy products, now and in the future: milk produced sustainably.
Today, it's the turn of the Jau family from Utzigen (BE)
Shining a spotlight on female farmers: the "Our Farmer Ambassadors" series is becoming the "Our Female Farmer Ambassadors" series in 2023. We're putting women centre-stage and hearing from people like Barbara. She shares how she runs her little farm with 14 Simmental cows in Utzigen, near Burgdorf, and reveals how she relaxes after a busy day with the animals.
Marketing cookies necessary
Please accept the relevant cookie category to view this content
"Take care of nature - the next generation will thank us."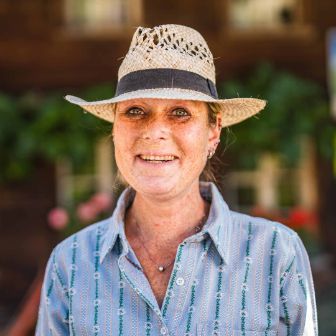 Emmi Farmer Ambassador
The long-standing partnership with our regional dairy farmers has always been particularly important to us: it is characterised by trust, closeness to our origins and quality awareness. Through this close cooperation, we can help to create value in rural regions and remain true to the core of our products, with high-quality and increasingly sustainably produced milk. Together, we create added value and make sustainable dairy farming the norm. Emmi launched the Emmi Farmer Ambassador project in 2018 to further strengthen the partnership and to put the families behind our delicious dairy products front and centre. Go to emmi.com/farmers-ambassadors for some photos and videos that will provide you with a vivid insight into the everyday life on the farms of what are now around 300 Emmi Farmer Ambassadors.