#Sustainability - 27 October 2023
"I am proud to be an Emmi Farmer Ambassador, because it means we can give the people an insight."
After milking, straight onto their skis: this is possible for the Fäh family. Their dairy farm with 24 cows is located in Amden, 1250 metres above sea level, right beside the ski slope.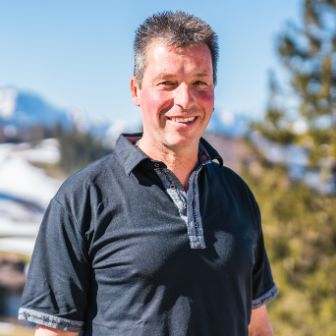 "I always wanted to be a farmer, even as a lad!" explains Robert Fäh. The 46-year-old trained as a farmer at agricultural college and now runs the Gschwendsegg farm in Amden in the canton of St. Gallen.
The dairy farm is located right in the middle of a skiing area, which means a lot of work, especially in winter: Robert is busy for several hours a day letting the cows in and out. A lot of exercise also means hungry stomachs: because the winters are long at 1250 metres above sea level and the pastures are mostly hidden under a thick blanket of snow, the cows need to be provided with feed from mid-October to early May.
Marketing cookies necessary
Please accept the relevant cookie category to view this content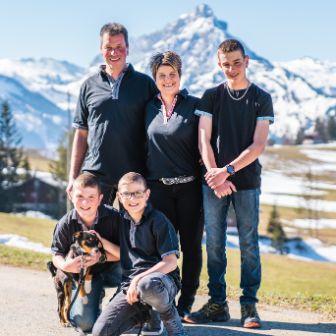 Family Fäh from Amden (St. Gallen)
Farmers in the centre: In the series "Our Farmer Ambassadors", we focus on our milk producers. For example, we hear from Robert Fäh what it means when winters are long on the farm and the ski slopes are around the corner.
Click here to go to the Fäh family profile page
"It's very special in winter when we make a raclette, because our milk goes into Emmi's raclette production!"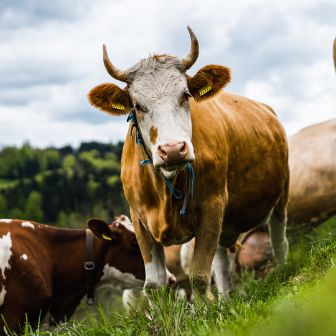 Emmi Farmer Ambassadors
Our longstanding partnership with our regional dairy farmers has always been particularly important to us: it is characterised by trust, closeness to our origins and quality awareness. Through this close cooperation, we can help to create value in rural regions and remain true to the core of our products, with high-quality and increasingly sustainably produced milk. Together, we create added value and make sustainable dairy farming the norm. Emmi launched the Emmi Farmer Ambassador project in 2018 to further strengthen the partnership and to put the families behind our delicious dairy products front and centre. Go to emmi farmer ambassadors for some photos and videos that will provide you with a vivid insight into the everyday life on the farms of what are now around 300 Emmi Farmer Ambassadors.