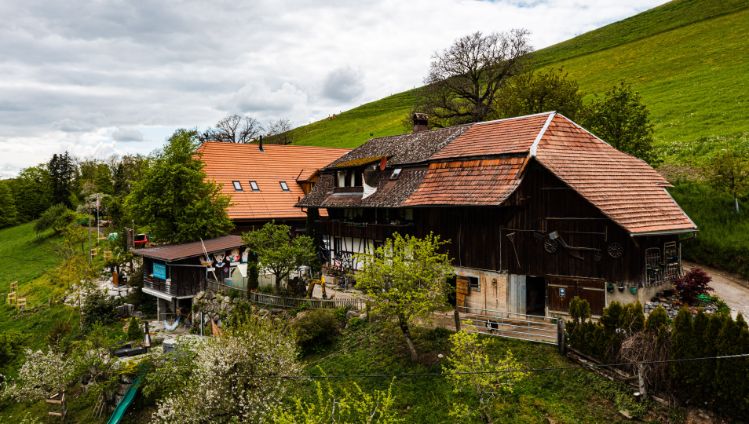 #Sustainability - 16 June 2023
"My father always said that because he only had daughters, his business would probably not be continued one day."
Ruth Hänni-Imboden is proud of her dairy farm, which boasts 25 cows. Especially because her father, who has now passed away, did not expect one of his daughters to actually decide to continue running the family farm. In this profile, Ruth Hänni-Imboden tells us what it means to take over a farm as a woman, what prejudices still exist today and how her family supports her.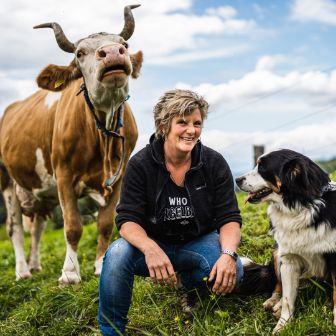 In 2003, the death of her father presented Ruth's family with a decision: would the farm in Oberscherli, in the Swiss canton of Bern, continue to be run by the family or not?

Ruth decided to take over the farm. Today, she is in charge of the business and does most of the work herself – together with the farm dog, Bäri, of course. Ruth's husband Marc runs a horticultural company and travels a lot.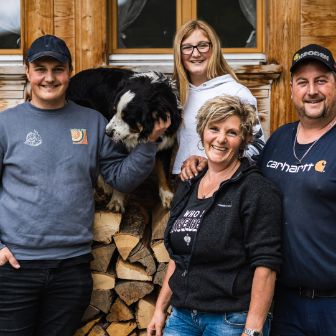 Three of their four children are currently undergoing vocational education and one is still at school. In the evening, the whole family gathers around a campfire and tell each other all about their day.
They also always go to the cattle show together, not only to compare the loveliest cows, but also because it is always a great outing for the whole family.
Marketing cookies necessary
Please accept the relevant cookie category to view this content
The Hänni-Imboden family from Oberscherli, Bern
Shining a spotlight on female farmers: for 2023, the series "Unsere Bauernbotschafter" ("Our Farmer Ambassadors") has become "Unsere Bauernbotschafterinnen" ("Our Female Farmer Ambassadors"). We focus on women and hear from Ruth and others about the challenges they face in agriculture.
"I'm proud to be an Emmi Farmer Ambassador because Emmi is a reliable partner!"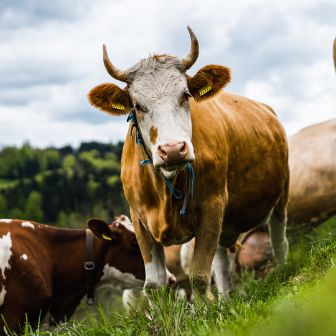 Emmi Farmer Ambassadors
Our longstanding partnership with our regional dairy farmers has always been particularly important to us: it is characterised by trust, closeness to our origins and quality awareness. Through this close cooperation, we can help to create value in rural regions and remain true to the core of our products, with high-quality and increasingly sustainably produced milk. Together, we create added value and make sustainable dairy farming the norm. Emmi launched the Emmi Farmer Ambassador project in 2018 to further strengthen the partnership and to put the families behind our delicious dairy products front and centre. Go to emmi.com/farmer-ambassadors for some photos and videos that will provide you with a vivid insight into the everyday life on the farms of what are now around 300 Emmi Farmer Ambassadors.