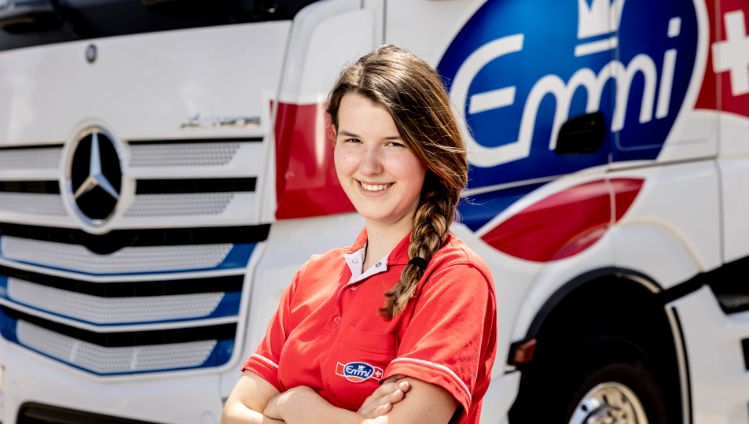 #People - 8 March 2023
With female power and dedication to success
Our staff and our milk producers are the cornerstone of our products. More and more women are the MAKERS of the best dairy moments. They are capable of amazing things and their development is our top priority.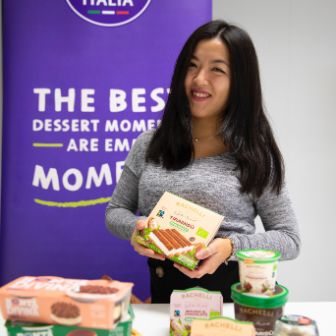 "As a foodie, I'm proud to be a part of the Emmi talent programme. I benefit from professional development and make people happy with our delicious range of products", says Stefania Cheng, Junior Product Manager for Emmi Dessert Italia.
She is one many examples that shows how Emmi supports its staff – and women in particular.
We provide a place where everyone feels welcome, valued and inspired. To this end, we've set specific goals within Emmi's sustainability model and we support potential and development opportunities for our staff.
"I'm happy if I can lead by example and maybe open some doors for other women in this area."
Opening doors for other women
Many talented women are part of the Emmi family of more than 9,000 people working in 14 countries. Led by the Emmi Purpose, they are committed to delighting people day after day with high-quality, safe and increasingly sustainably produced food as the MAKERS of the best dairy moments.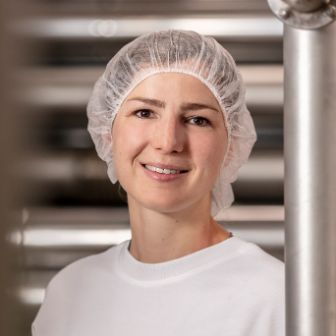 Susanne Frey is one of these masterminds, asserting herself along her developmental path in an area dominated by men.
The 32-year-old food technologist took over the management of a large production department in 2021 as the first woman in this role at Emmi Switzerland. "I'm happy if I can lead by example and maybe open some doors for other women in this area."
In a truck on the sustainability frontier
It's also pleasing to note that more and more young women are choosing apprenticeships at Emmi Switzerland to become a road transportation expert, among them Alina Fischer: "I'm proud to be on the roads for Emmi. With our resource-saving hydrogen and electric powered trucks, we're making an important contribution to sustainable development."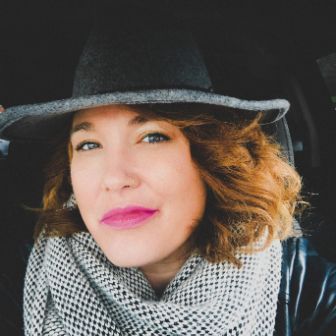 Emily King is committed to sustainability at Emmi Roth in the U.S.
The marketing specialist transformed herself into a sustainability ambassador during the pandemic – not her first developmental leap at Emmi. "Emmi has given me endless opportunities for career development and to do what I love."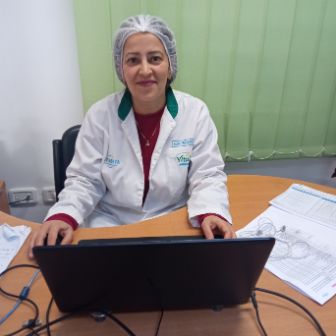 Dedicated women: from Tunisia to the farmlands
In the Emmi Group's Vitalait milk processing plant in Tunisia, Nadia Hissouna works on operational improvement as an operational excellence coordinator. "I make sure that performance on the production line is optimal when it comes to quality, costs and deadlines."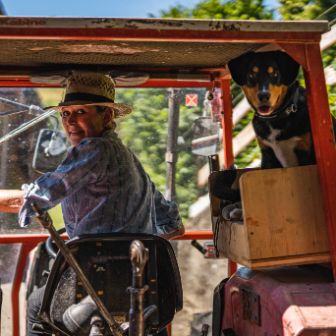 Of course, we can't forget those responsible for high-quality milk production, healthy cows and an intact environment 365 days a year: our milk producers. There are many strong women among them, like Barbara Jau, who manages a farm in Emmental.
"I'm proud to be an Emmi farmer ambassador", she says.
The stories of these MAKERS show how committed and courageous the many women in the Emmi family are as they travel along their paths. Thanks to our culture of cooperation, clear strategy and objective of giving 100% of our employees a development plan by 2027, both women and men find plenty of opportunities for interesting career challenges.
Marketing cookies necessary
Please accept the relevant cookie category to view this content