#People - 19 August 2022
Record number of new apprentices
Never before have so many young people started their apprenticeships at Emmi. These figures come at a time when there is a labour shortage in many places. But it's no coincidence that apprenticeships with us are very popular.
In August, 50 young people started apprenticeships at Emmi – a new record. Interest in an apprenticeship with us has never been greater. This is quite surprising given that many industries are complaining of labour shortages and a lack of skilled workers. According to ETH Zurich's "LehrstellenPlus – fact sheet", only 79% of overall apprenticeships advertised were filled in June, while at Emmi we saw 100% of our apprenticeships filled.

This positive development is no coincidence. It is consistent with both the Emmi Purpose and our sustainability goals. "Together, we create the best dairy moments – today and for generations to come", in order to implement this innermost conviction, apprentices are central, they are our promise for the future.
We also want to create an environment for our "youngsters" in which they feel welcome, valued and inspired, and are able to find opportunities to develop themselves.
"During the trial days, I felt very comfortable right from the beginning. The atmosphere was positive and I had a good gut feeling."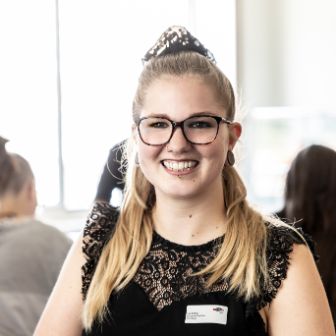 What's interesting is what our freshly baked apprentices say about how they came to be at Emmi. "During the trial days, I felt very comfortable right from the beginning. The atmosphere was positive and I had a good gut feeling," says Lea Kohler, a commercial apprentice at the Kirchberg location.

The 24-year-old was far along in her pregnancy during her trial. Now as a young mother, she's happy that she's able to balance everything.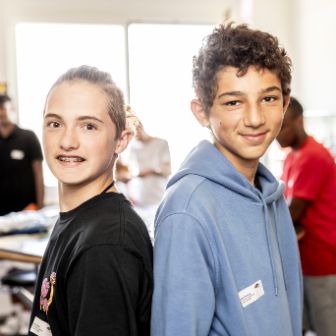 "Emmi is very flexible"
"Everyone is happy to help and the apprenticeships are exciting," agree Janis Gander (15) and Amin Elsenousi (16). As apprentice logistics specialists, they're able to move around and immerse themselves in an exciting world of work.

Janis also values the fact that he's able to carry on with his ballet training five times a week. "Emmi is very flexible, and I appreciate that."

34-year-old apprentice
Seizing opportunities and making dreams come true – Filmon Goitom loves to be on the go, which is why he is training to become a road transport expert.

The 34-year-old came to Switzerland from Eritrea five years ago and now wants to show what he's capable of. "I'm delighted to be able to start working here."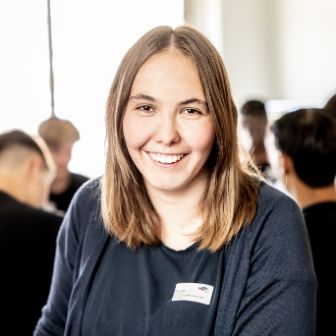 Milk in her veins
Delia Kaiser is currently training as a dairy technologist. Having previously worked as a housekeeping specialist, she grew up in a family of cheesemakers and is returning to her roots.

"My parents delivered their milk to the Biedermann dairy, so I already know the business somewhat. Now I'm looking forward to my apprenticeship with the Emmi subsidiary."

Motivating and supportive
Many apprentices choose Emmi after a taster day. Why is that? "We are an exciting and diverse company that stands for a positive mistake culture and that offers a motivating and supportive working environment," says Stefanie Müller, head of apprenticeships at Emmi.