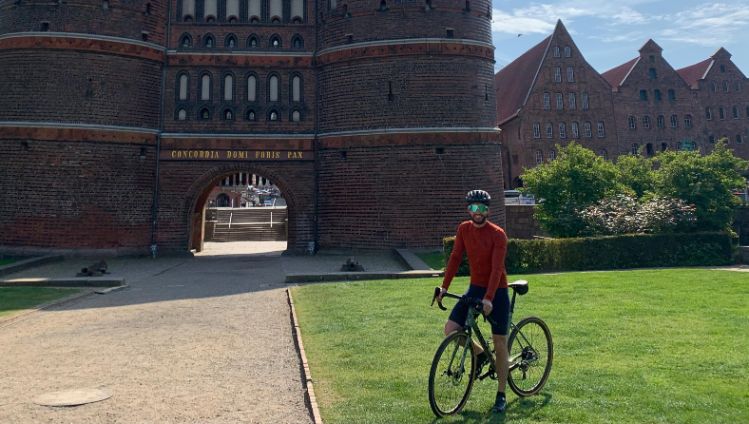 #People - 6 January 2023
The attraction of the unknown
Many people dream of working abroad and pitching their tents in a foreign place. That is exactly what Michael and Matthias turned into reality: the two Swiss citizens live together in northern Germany and work at Emmi's subsidiary Gläserne Molkerei. What an exciting change of scenery.
At the beginning of 2022, Emmi employees Michael Fedier and Matthias Haldimann said goodbye to their workplace in Switzerland and can now be found in northern Germany at Gläserne Molkerei at the Dechow site.

In their respective roles as site and team leader, they contribute to the positive advancement of the Emmi subsidiary and its organic dairy, where milk is processed into high-quality dairy products.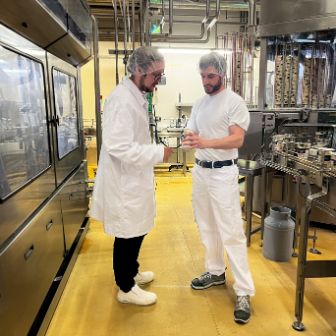 Baker and dairy technologist
Who are these two men who took a two-year leave from their familiar lives in Switzerland? Michael has been a loyal Emmi employee since his apprenticeship as a dairy technologist in 2007. He worked in production and advanced to team leader.

Matthias, a trained baker and confectioner, started as a trainee at Emmi after completing his studies in food technology. He has been a permanent employee in product development for six years. The two have now been in Germany for a year.
"I underestimated how important it is to have someone experiencing the same thing as you are."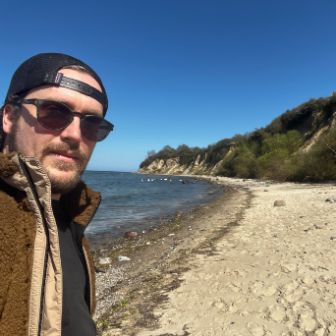 Switzerland, USA, Germany
"It wasn't actually a proactive decision", says Matthias. They were approached and accepted for various reasons. Michael returned from a work stay in the USA a few years ago and loves new experiences abroad.

And then there was the opportunity of managing an entire location. The fact that home is not at the end of the world, but only half a day's drive away, and that regular visits to Switzerland were part of the deal, made the decision even easier.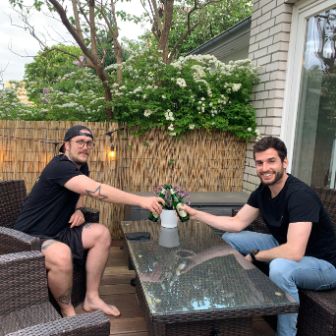 Under one roof
Finding two apartments in a small town while living in Switzerland didn't seem easy. The solution was a joint housing project. So, the two moved into a house in Lübeck at the beginning of the year.

The "Emmi WG" (shared apartment) has also proven its worth for other reasons: "I underestimated how important it is to have someone who is experiencing the same thing as you are", says Matthias. Michael also appreciates not being alone in this unfamiliar situation.
Star Wars evenings together
Of course, work is also a constant topic at home. To distract their minds from work, Michael and Matthias have come up with the "Sushi and Star Wars Evening". The name says it all: one evening a week, they watch a film from the Star Wars series and eat sushi.
Attractive opportunities for employees
Matthias and Michael's example is not an isolated case. Emmi has subsidiaries in 15 countries and offers its employees attractive opportunities to gain valuable experience abroad.

Employee development is firmly incorporated in our strategy as part of sustainability. In this context, Emmi creates an environment in which development opportunities are available to all.