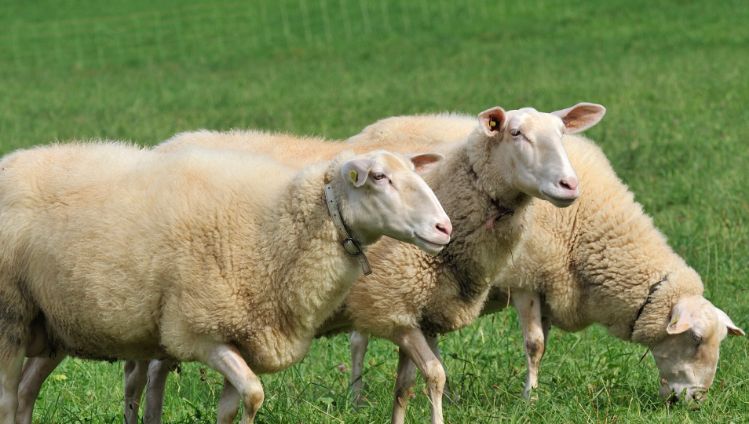 #Sustainability - 21 April 2023
Sheep's milk: both easy to digest and sustainable
To ensure that future generations can also enjoy this 'white gold', we have set ourselves the goal of processing 100 % sustainable milk – including sheep's milk – in Switzerland and abroad by 2027. Emmi's subsidiary Molkerei Biedermann is leading by example.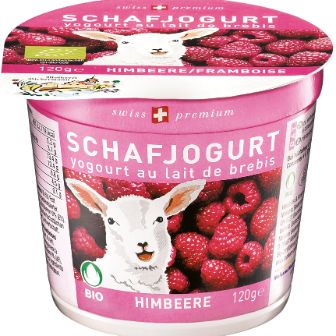 Molkerei Biedermann (MoBi) is known for its wide range of delicious organic dairy products made from cow's and sheep's milk.
The Swiss industry standard 'Swissmilk green' is already in place for the sustainable production of cow's milk, with 94 % of the milk processed by Emmi in Switzerland complying with its requirements.
In collaboration with 17 sheep's milk farmers, MoBi founded the 'Sustainable Sheep's Milk Production' association in 2019, with the aim of producing sheep's milk sustainably. 'Both sides want more sustainability – from the farm to the shelf,' explains Ernst Haffa from MoBi.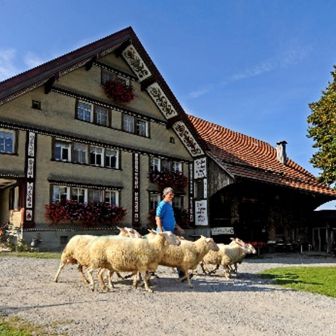 A good start
The farmers already produce their milk according to Bio Suisse guidelines, some even in line with Demeter standards and two in compliance with the National Organic Program (NOP) guidelines – which state that antibiotics are not permitted.
In other words, they are already at a very high level when it comes to issues such as environmental protection, biodiversity, animal welfare and energy consumption.
In addition to producing their own feed, most of them also rely on renewable energies. Nevertheless, they want to go further and worked with MoBi to carry out a comprehensive sustainability analysis in spring 2021.
"Farmers and milk processors want more sustainability – from the farm to the shelf."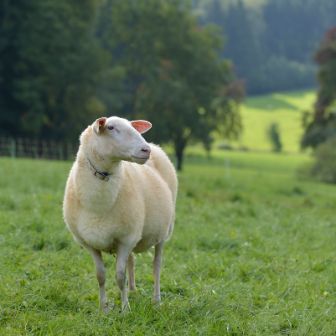 Improvements underway
A joint target for 2024: all producers should meet the NOP standard for dairy lambs. Today, antibiotics are only used where absolutely necessary.
Producers have also committed to raising all lambs on their farm of birth from January 2023, which will entail more effort and greater costs. 'When this has been achieved, the sheep's milk we process will be a truly sustainable, self-contained product,' explains Ernst Haffa.
Making sustainable milk the norm
Emmi joined the 'Pathway to Dairy Net Zero' initiative at the end of October 2022. In doing so, we are supporting the efforts of the global dairy industry on its journey towards net zero.