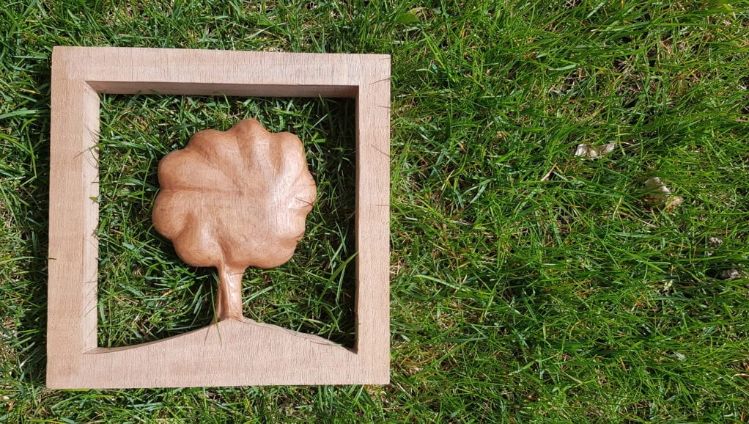 #Sustainability - 24. juin 2022
Packaging project wins Emmi Sustainability Award
Every year, as part of Emmi's Sustainability Day, we present awards for exemplary sustainability initiatives by our employees. This year, a packaging project from Switzerland won the competition.
For the past 10 years, we have been awarding the trophy for the most innovative sustainability projects in collaboration with the WWF. The competition is open to around 9,000 employees from 15 countries. Through this award, we raise their awareness of the issue of sustainability and encourage them to play an active role in achieving our sustainability goals. Only together can we achieve our ambitious sustainability goals and ensure the best dairy moments today and in the future.

This year's competition was also dedicated to our company's purpose: Together we create the best dairy moments – today and for generations to come.
The jury was most impressed by the Sustainable Packaging team. It launched a large number of projects, which represents an important step forward for Emmi towards a circular economy. The team is located at the Ostermundigen site, where the delicious Emmi Caffè Latte is made.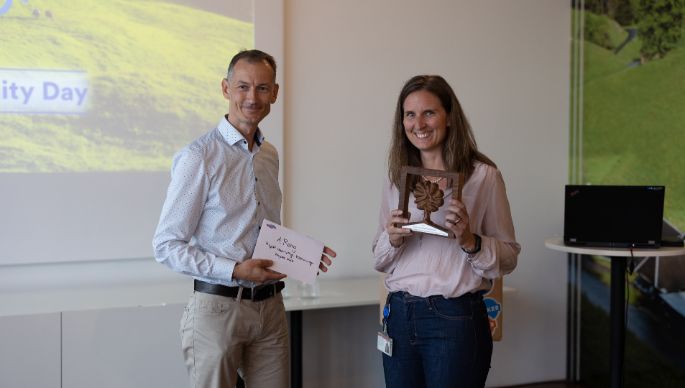 Thanks to adjustments in four different areas, including repairing leaks and developing new and more efficient processes, the team in Pamplona has saved around 32% of water.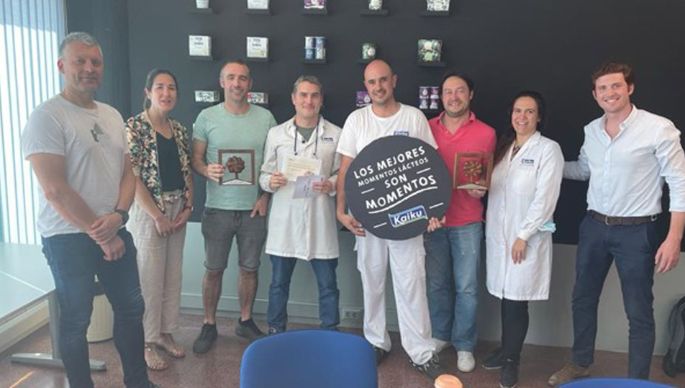 With its creative 'Sustainuary campaign', the team motivated employees to share practical sustainability tips on the internal social media platform 'Yammer'. Around 20 tips were shared. The name Sustainuary is made up of 'sustainability' and 'January.'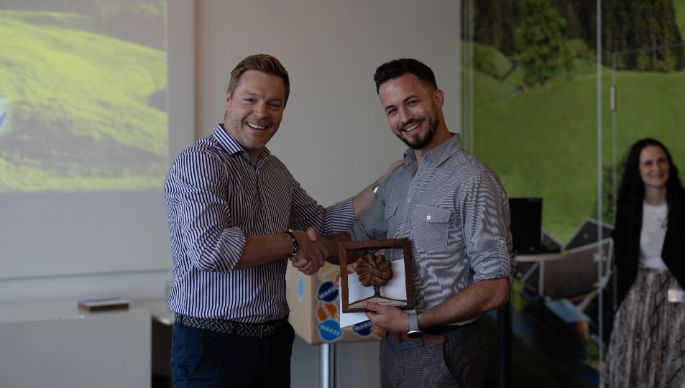 "The projects were once again very impressive this year. It's clear that sustainability isn't an obligation at Emmi – it's a matter close to their hearts!"
Winners celebrated at Emmi Sustainability Day
We celebrated the winning teams and their projects as part of a virtual and global awards ceremony at Emmi Sustainability Day. We launched Emmi Sustainability Day in 2020. It is held on the same day as the UN's World Environment Day. In addition to the awards ceremony, a wide range of activities take place at all Emmi locations around the world on this day, from clean-up campaigns as 'trash heroes' through to training courses and exhibitions. This allows everyone to make their contribution to a sustainable future visible.