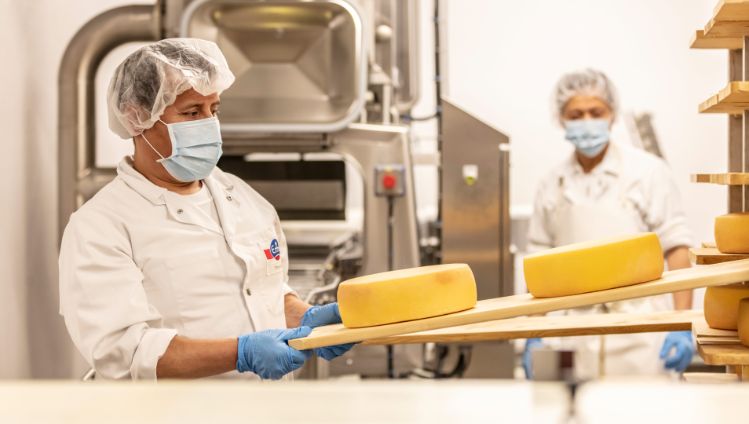 #People - 3 February 2023
Swapping her desk for the filling line
16-year-old commercial apprentice Svenja Willimann completed an internship in production and logistics at Emmi's site in Emmen – a big change for someone who had previously only ever done desk work. And a formative experience.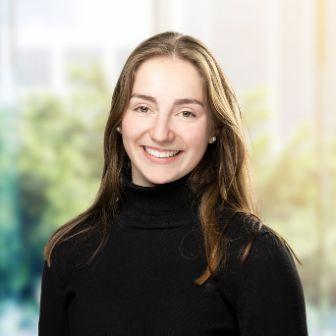 «Emmi offers all commercial apprentices in Lucerne a three-week internship in production and logistics at its Emmen site. This allows us to gain more knowledge about the company and better understand the link between the different processes.
In the space of those three weeks, I became familiar with various departments within production and logistics – from cheese production and the filling of Aktifit bottles through to commissioning, i.e. the assembly and provision of goods.
"The employees amazed me the most. They were open, easy-going and flexible, and there was a strong team spirit."
I was, of course, not just there to have a good time. I had the opportunity to get involved and help out. Among other things, I loaded pots onto the filling line, measured the pH value of yoghurt, prepared reports and packed products onto pallets.
In the course of this work, I realised how much responsibility employees take on in a facility like this. A brief moment of carelessness can have serious consequences.
The employees amazed me the most. They were open, easy-going and flexible, and there was a strong team spirit. Everyone was very friendly and willing to help.
I was impressed by the way they went about their work, as the conditions in the production facility should not be underestimated.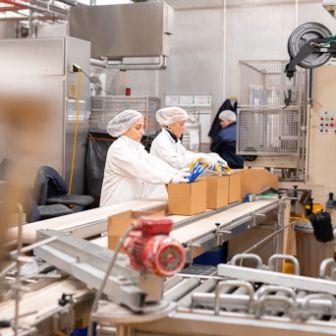 It can get very hot when the products are being mixed. By contrast, the temperature in the logistics facility is 4°C all year round.
The tasks that cannot be done by a machine are physically strenuous, particularly when compared to work in the office. I, for one, was pretty exhausted after each working day.
I have huge respect for the work these employees do day in, day out.»
Record number of apprentices
Last summer, 50 young people started apprenticeships at Emmi – a new record. In total, we have 133 apprentices in various occupational categories. Interest in training with us has never been greater; all apprenticeships advertised were filled.
This positive development is no coincidence. It is consistent with both the Emmi Purpose and our sustainability goals. Apprentices are key to being able to implement our core value, «together, we create the best dairy moments – both today and for future generations». They are our promise for the future.
We also want to create an environment for our youngest employees in which they feel welcome, valued and inspired, and are able to find opportunities to develop themselves.