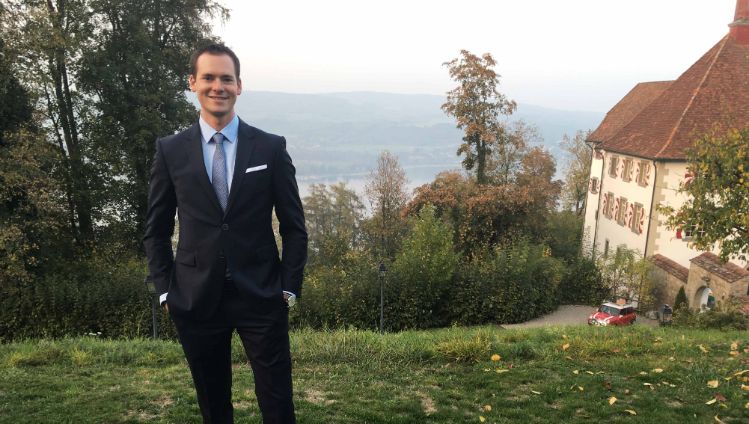 #People - 3 December 2021
David Jost: Out of the comfort zone
Someone who knows how to craft clever things from milk: David Jost, 30, who grew up in a cheese dairy, learned the craft of cheesemaking from scratch and has continued to develop his skills throughout his career. Now he has opened an exciting new chapter at Emmi UK in London.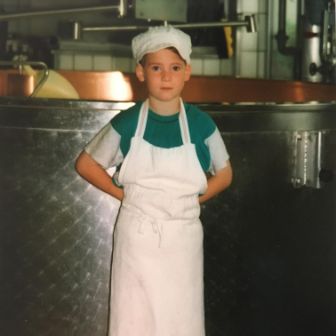 His is a wonderful story, everything is just right. Well, except for his work-life balance.

"I still need to work on that," he says with a laugh. But let's start right at the beginning.

David grew up in a family of cheesemakers, completed an apprenticeship as a milk technologist and then spent a year at a Gruyère cheese dairy in western Switzerland. He then went back to high school, obtained his Matura school-leaving certificate and completed his studies.
Exploring the Emmi world 
In 2017 he joined Emmi as a trainee, which saw him complete six-month placements in Langnau with the development department, in Emmen as part of the project team overseeing the renovation of the cheesemaking plant, and in Lucerne as part of the digital transformation team. He also spent six months at Emmi Roth in Platteville, Wisconsin (USA). "On the side", David completed a master's degree in food science at ETH. "The last year was tough," he admits.
"Whenever I've been thrown in at the deep end, it's made me a stronger swimmer."
Almost no free time
Working full time, writing a scientific thesis and maintaining his personal life – it's been a real balancing act, he says. In the evenings, he usually stayed up working until 11 p.m., and he also spent most weekends at his computer. "Maybe I wouldn't do things that way next time," he says with a smile and a hint of self-criticism.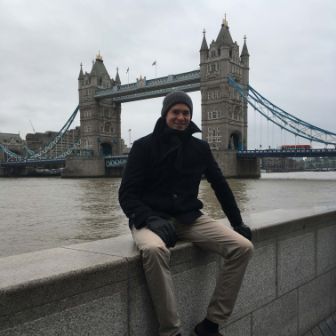 The deep end makes him a stronger swimmer 
Since July, David has been working at Emmi UK in London as Head of Supply Chain. He likes to challenge himself by stepping out of his comfort zone.

"This is what allows me to live my dreams."

He's already learned a lot at Emmi and is grateful for the opportunities he's been given. "Whenever I've been thrown in at the deep end, it's made me a stronger swimmer. Emmi makes it possible for me to follow my chosen career path and continually further my own development. That's something I really appreciate."