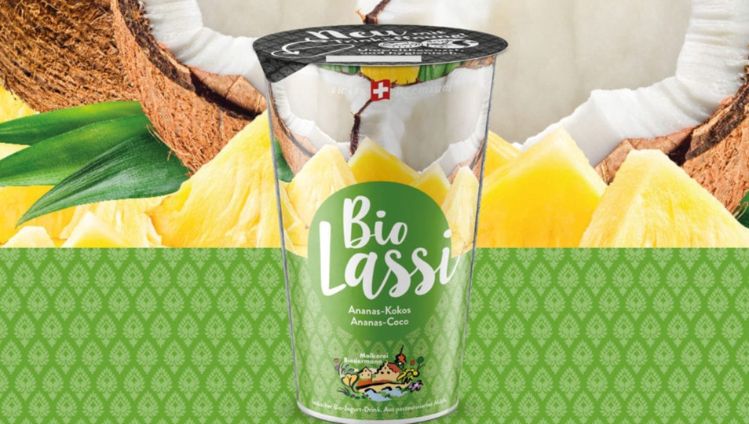 3rd place – Molkerei Biedermann (CH): "Nothing on top" could set a new precedent
Molkerei Biedermann is now dispensing with the plastic resealable lid on its popular Bio-Lassi. In its place, a sipping hole has been integrated into the seal. This saves around 2.2 tons of plastic per year.
Marketing cookies necessary
Please accept the relevant cookie category to view this content
It's well known that packaging has to fulfil a wide range of requirements. When it comes to convenience products, handling is key. The combination of seal and resealable lid had established itself as standard.

At Molkerei Biedermann, however, strides are being made to break from this tradition. You see, resealable lids like these use a crazy amount of plastic. Instead, the popular Bio Lassi is now kitted out with a seal with a sipping hole. It's convenient, hygienic and environmentally friendly. The fact that, at the same, the material used for the pot was reconceived, with polystyrene being switched out for the more readily recyclable polypropylene, well, that's just the icing on the cake.

"With this new packaging, we are reducing annual plastic consumption by around 2.2 tonnes," explains Daniel Knill, Head of Sales and Marketing at Molkerei Biedermann. It is the aim of Molkerei Biedermann to transfer this innovation to other products manufactured by the dairy.