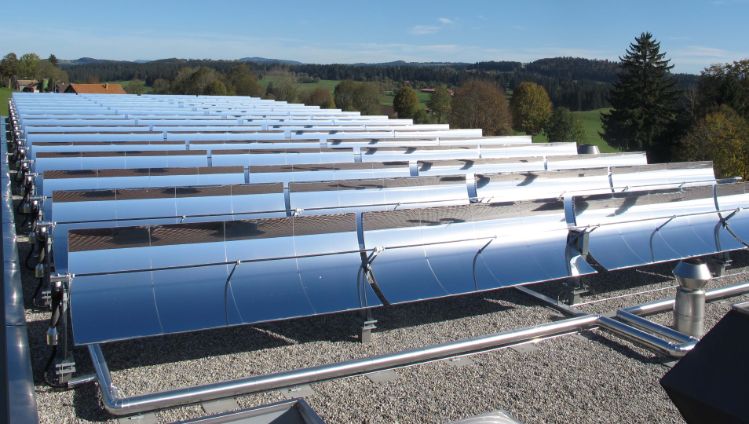 Lucerne, 05 May 2020
Positive CDP rating for Emmi's CO2commitment
By the end of 2020 we want to reduce our global CO2emissions by 25 percent. We are well on the way to achieving this goal. We provide transparent information on the emissions we cause and the progress we are making in this area.
With that in mind, we regularly take part in the CDP (formerly known as the Carbon Disclosure Project). In 2019 we received a B- grade from the climate experts of this globally active non-profit organisation. This means we are still well above the average in comparison with other companies in the food industry.
As part of our sustainability strategy, in 2017 we set ourselves the goal of reducing our global CO2emissions by 25 percent by the end of 2020. Until the end of this strategy period, we are focusing on measures in our operations to reduce direct emissions from the use of fossil fuels (scope 1) and associated indirect emissions from the production of electricity and heat (scope 2). We provide transparent and detailed information on the emissions we cause and the measures we are taking in this area.
At the request of numerous stakeholders, we have now participated in the "CDP Climate Change Rating" for the second time since 2017. As a company operating in the food sector, Emmi also generates a large proportion of its greenhouse gas emissions in the supply chain, especially in milk production. For this reason, in 2019 we completed the "CDP Supplier Engagement Rating" as well. CDP gives our emissions data in both ratings the grade B-. This rating puts us ahead of the pack compared to the average grade of C within the food industry and within Europe (all companies based in Europe).
The right topics on the radar
The B- grade is slightly below the 2017 rating (B). This change is primarily a result of the revised, stricter assessment method used by the CDP.
We receive particularly good marks in the area of governance. This demonstrates that awareness of the importance of reducing emissions throughout Emmi is high, and that the issue is very well anchored in its corporate strategy and is supported by Group Management. The results also confirm that our targets and reduction measures are meaningful and that our transparent communication is recognised and appreciated. The CDP rating awarded to Emmi also attests to this transparency in terms of risk. We regularly analyse climate-related risks and hold discussions about these.
We have potential for improvement when it comes to integrating sustainability aspects into financial planning. For example, although we expect an internal carbonprice for investment projects – which is positive for investments in renewable energies – sustainability aspects have not yet been systematically integrated into other investment processes, such as new acquisitions.

There is also some progress to be made concerning emissions and commitment in our supply chain. To date Emmi has not set any direct reduction targets for upstream and downstream emissions. We are working on this, and we have also defined ambitious goals and measures for scope 3 of the 2021 to 2027 sustainability strategy. As part of this, we continue to work closely with our milk suppliers and other partners. In general, Emmi's emission targets for the next strategy period will be given a broader horizon. Gerold Schatt, Head of Sustainability at Emmi: "With its new sustainability targets, Emmi will commit itself to achieving carbonneutrality by 2050".
We will communicate the details of our future sustainability goals in the second half of 2020.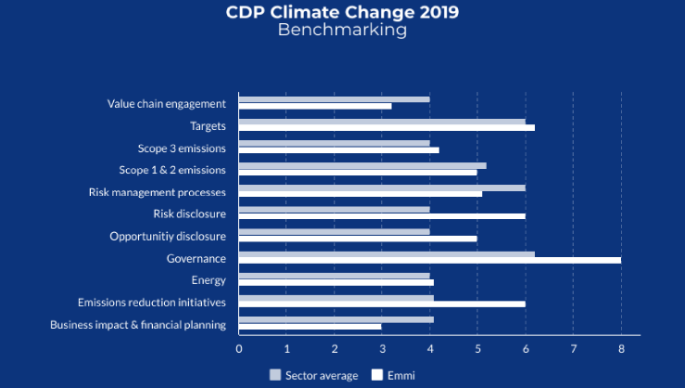 "With its new sustainability targets, Emmi will commit itself to achieving carbonneutrality by 2050"