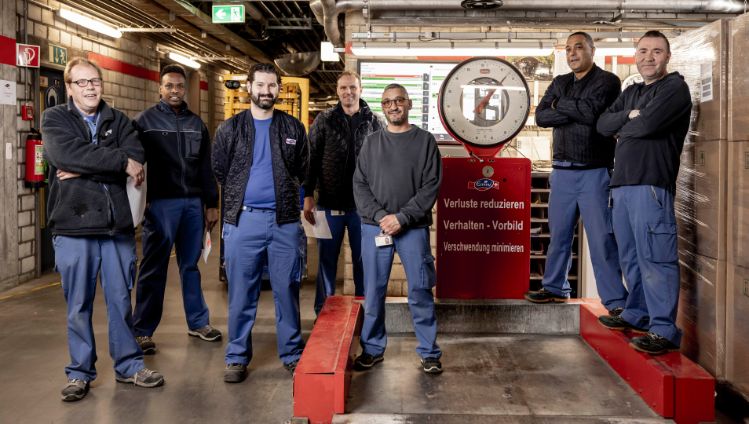 #People - 13 October 2023
"We are a top team, which is largely due to Sladi's leadership style"
The Inbound Team at the Emmi production site in Ostermundigen is doing a good job. This is largely thanks to the boss – Srecko Kovacevic, known as Sladi. As a manager, he always aims for communication and proximity to the team.
Around the clock, the Inbound Team at the Ostermundigen production facility ensures that the right raw materials for packaging – coffee, cus or lids – are delivered to the right production line at the right time. It's a three-shift operation, including at the weekends.
To cut a long story short: there's a lot going on, the material flow has to run smoothly, and it's important that nothing goes wrong. That's why we need clear agreements and good cooperation among the nine-member team.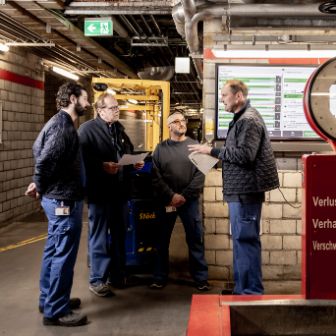 Continuous training is a matter of course
The team is headed by Srecko Kovacevic, known as Sladi. He has been working in Ostermundigen for 18 years and first took on managerial responsibilities over ten years ago. He realised early on that he was well suited to be a leader.
"I stick to what I say, I am positive and honest." And, of course, he has also continuously pursued further education. As part of his Excellent Leadership training, he has completed modules such as solution-oriented leadership and health-oriented leadership.
Great trust, clear instructions
Sladi is not one to think and act from the top down. Of course, his team also needs clear instructions – but they don't come out of the blue. "If there are changes to be made, I get the team on board right from the start and discuss it with everyone." Because Sladi knows: "Without your team, you've lost anyway. If they don't go along with you, nothing works." He has great confidence in his team, most of whom have been with Emmi for many years. "I'm someone who needs to get a sense of people. I am looking for interaction and closeness, that is one of my strengths."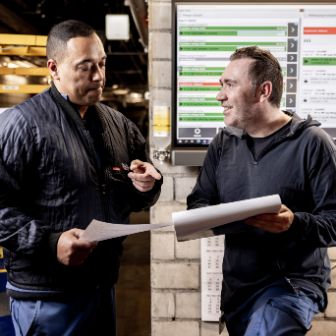 "Sladi is doing a good job, he listens to us"
And what does his team say about Sladi's management style? "Sladi asks for our opinions and takes notice of our objections," says production worker Adis Latic, adding: "He looks at us and makes sure we're all right. We function like a family."
Luis Serrano also appreciates being able to contribute his opinions. "We can talk properly to each other. Sladi is doing a good job, he listens to us."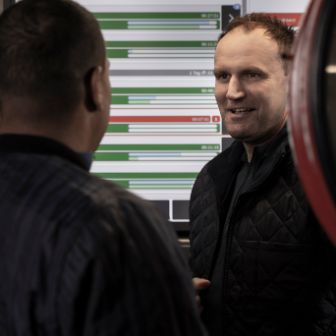 Addressing unpleasant issues
Sladi regularly looks back on the past week together with the team and holds a discussion about what could work even better. Teammate Hanspeter Nussbaum, who has been with Emmi for 34 years, knows the secret to their joint success: "The key thing is cooperation; that we get along well with each other and help each other out."
He says that Sladi exemplifies this perfectly, but that he is also a leader who can address unpleasant issues. Sladi nods: "You mustn't avoid problems. If there are difficulties, I talk about them, and give people time and opportunities to make changes."
"Sladi looks at us and makes sure we're all right. We function like a family.""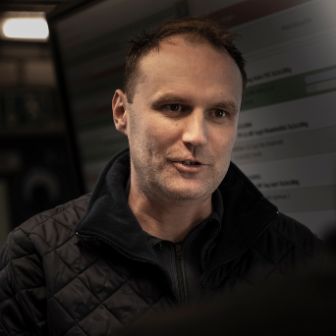 Excellent at what we do
The example of the Inbound Team in Ostermundigen is not an isolated case. Emmi fosters a working culture that enables all employees to work together well and demonstrate a high level of commitment. Employee development is firmly anchored in our strategy as another way of ensuring that our business stands the test of time.
Emmi offers its employees many development opportunities and attaches great importance to modern management and organisational methods. We provide an environment where everyone feels welcome, valued and inspired.