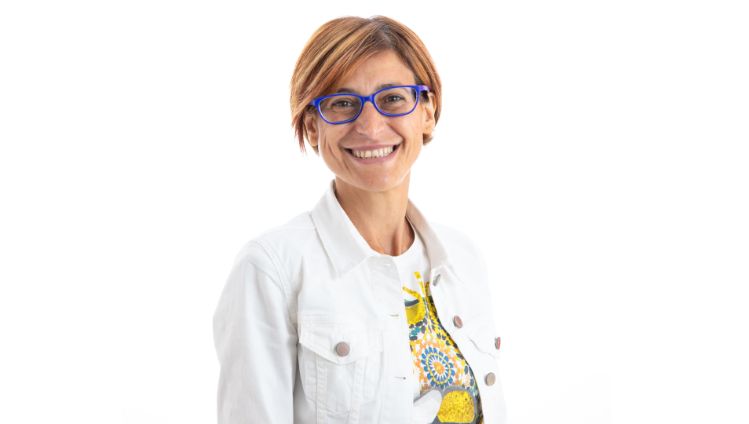 #People - 11 March 2022
"The opportunity to help shape things appealed to me"
Emmi has set itself the goal of offering attractive development opportunities for all. The best conditions for people like Angela Paradiso: standing still is not an option for this lively Italian and devoted buyer.
Many Emmi employees perform other roles in addition to their main tasks. One example is the newly created role of Lead Buyer. For Angela Paradiso, this new challenge was exciting right from the start. She works as the Procurement Manager at Emmi Dessert Italia (EDITA), an Emmi subsidiary, and as Lead Buyer for the "Cocoa & Chocolate" product group: "The opportunity to help shape things and build up an international network appealed to me." And she was predestined for the job: as the Emmi Group's largest dessert producer, EDITA has the highest consumption in this product group.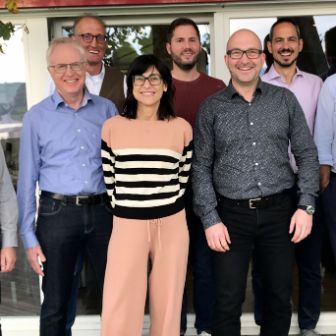 New configuration options
The 47-year-old from Piedmont, seen here with her Lead-Buyer colleagues, loves working with people and finding the best solutions for Emmi as part of a team. At the same time, however, her greatest challenge is working across the Group together with colleagues from different cultures and forming a team of very different personalities.

The devoted buyer is happy to accept this challenge. After all, she believes strongly in the idea of buying together: "I am proud to be part of the 'procurement community' and to be contributing to Emmi's success."
"I want to actively pursue my career, work on myself, build on my strengths and generate added value in this way."
Always on the ball
After joining EDITA in 2019, the trained buyer has always stayed active and found an environment at Emmi that offers development opportunities for everyone: "With management courses, procurement training, additional projects and the 'procureNet 2.0' training courses, where I am also a trainer myself, I have been able to develop and grow professionally." And if you think Angela will now drop down a gear, you're wrong. "I want to actively pursue my career, work on myself, build on my strengths and generate added value in this way."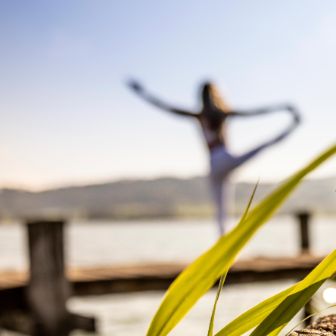 Varied energy sources
This bundle of energy doesn't just want to progress at work. "I meditate regularly and want to learn new techniques." Meditation helps her come to rest and is at the same time one of her most important sources of energy.

A mum to two kids, she also recharges her batteries with her family and when out running. "A healthy lifestyle generally helps you tackle new challenges on full power," she says, as she takes off to the next meeting.