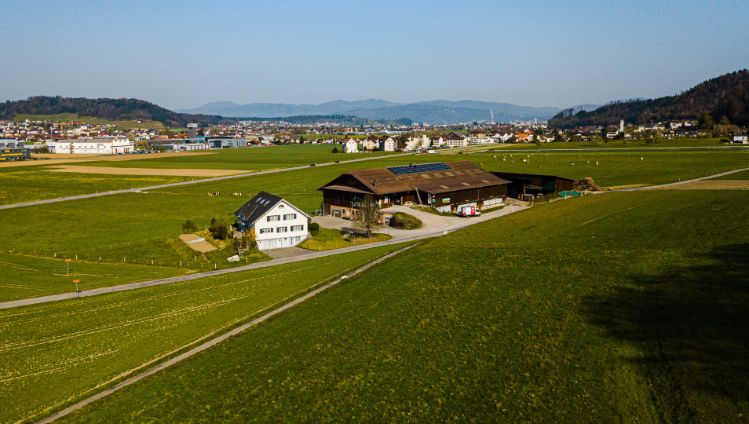 #Sustainability - 27 August 2021
Renewable energy from the farm: the Arnold family
At the Arnold family home in Wikon, it's not just the salad that comes fresh from the garden. A large part of the energy is also produced directly on the farm.
Marketing cookies necessary
Please accept the relevant cookie category to view this content
In the video portrait series "Our farmer ambassadors", we introduce our Emmi farmer ambassadors.
Today, it's the turn of the Arnold family from Wikon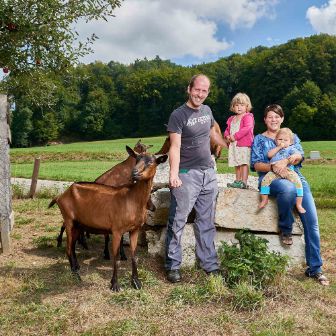 The best dairy moments for generations to come
Marcel Arnold runs the Bodenacherhof farm in Wikon with his family. This includes 40 dairy cows, 25 hectares of land and 12 hectares of forest. The sustainable use of our natural resources is especially important to him. Because the Arnold family wants to ensure a sustainable future for their children as well. With their solar installation, the Arnold family generates over 60% of the electricity used for their house and farm themselves. The hot water is also produced with their own wood. Anyone who happens to drop by the Bodenacherhof farm can buy products such as fresh vegetables from the farm and, with a little luck, can enjoy an exciting story about the farm from Marcel himself.
"We want to consistently reduce our environmental footprint so that our children can be proud of us."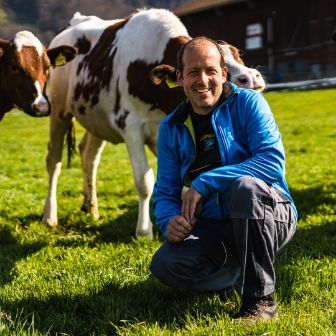 Emmi farmer ambassadors
The long-standing partnership with our regional dairy farmers has always been particularly important to us. it is characterised by trust, closeness to our origins and quality awareness. Through this close cooperation, we can help to create value in rural regions and remain true to the core of our products, with high-quality and increasingly sustainably produced milk. Together, we create added value and make sustainable dairy farming the norm. To further strengthen the partnership and focus on the families behind all the fine dairy products, Emmi launched the Emmi Farmer Ambassador project in 2018. Go to emmi.com/bauernbotschafter for some photos and videos that will provide you with a lively insight into the everyday life on the farms of what are now over 280 Emmi farmer ambassadors.