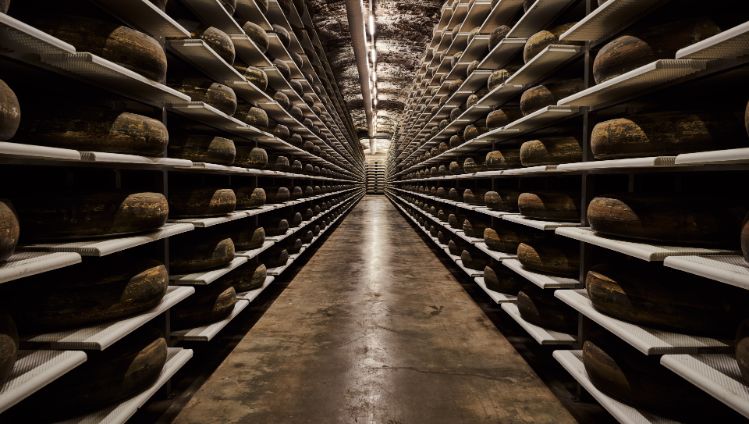 #Company - 28 October 2020
From the Kaltbach cave to your doorstep – at the click of a mouse
Measuring 2.3 kilometres and with space for more than 100,000 cheeses, the scale of the Kaltbach cave is breathtaking – just like the unique flavour of the cheese that is aged there. You can now order this cheese online, direct from the cave.
"It is always amazing to see how people react when they visit our cave," laughs Roland Ziswiler, who heads up operations at Kaltbach. More than 10,000 people a year flock to see the subterranean passageways 15 metres beneath the Santenberg hills of Kaltbach in the Canton of Lucerne. Past visitors include Federal Councillors such as Alain Berset, Karin Keller-Suter and Guy Parmelin, the famous "Wetterschmöcker" weather forecasters, Albert the Alpine dairyman from the Appenzeller advertising and many more.

"Many of our visitors don't give much thought to what they will see before coming. But once they are underground, surrounded by the smells, the damp, the darkness and the endless passageways and have the chance to taste the cheese there and then, with its very own distinctive, tangy flavour – that is when they are truly impressed," explains Roland.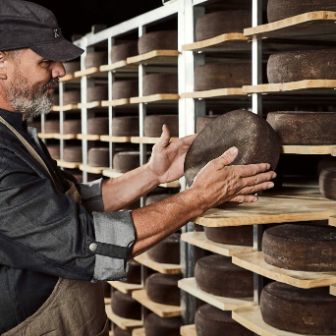 Unique climatic conditions
People say that a drop of rain falling to the ground takes two years to reach the cave. Nobody can really be that precise, but we do know that the special layered sandstone and the pores it contains keep climatic conditions in the cave constant all year round, at 96% humidity and a temperature of 12.5°C. This is a perfect environment in which to store and age wheels of cheese weighing up to 100 kg, for up to nine months at a time. While they mature, our cave masters tend to the cheeses. They use their experience, knowledge and traditional skills to refine the cheeses to the point of perfection.
"It is almost as though you had bought your cheese fresh from the counter"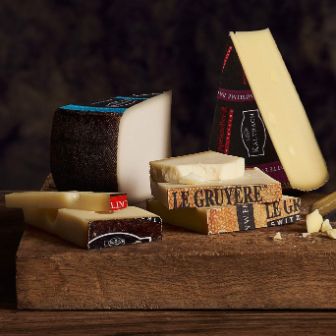 This is how you get your cheese delight
In Kaltbach, nature and human effort combine to create something unique. People are intrigued by this, and it is what makes the cave such a popular attraction. It goes without saying that a tasting is always part of the tour.

"The KALTBACH Emmentaler, Gruyère and Appenzeller are well-known," says Roland, "but there is also a lot of interest in other lines, such as our KALTBACH Creamy, Gouda, Le Chèvre and Engadiner Bergkäse."
While KALTBACH cheeses are available from retailers, not every outlet offers the full range. "Because our visitors are constantly asking us where they can get hold of the cheeses, we have now launched the KALTBACH Online Boutique." This means you can now order your cave-aged cheese directly over the internet. The cheeses are cut to order and packaged in cheese wrap. The boutique also sells honey, mustard, cheeseboards, knives, etc., meaning that you can put together a gift pack to surprise a loved one.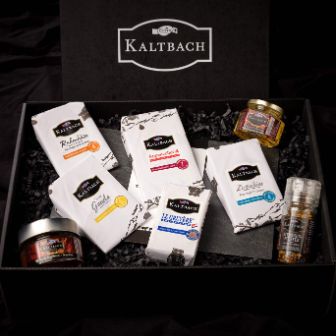 Fresh and eco-friendly
The packages are freshly prepared at the cheese counter in Kaltbach and include a cool pack and 100% biodegradable hemp insulation. Deliveries reach their recipients by post within 24 hours.

"It is almost as though you had bought your cheese fresh from the counter," declares Roland. Now those who can't physically make the journey to the cheese shop at the Kaltbach cave can quickly and easily place an order for home delivery.