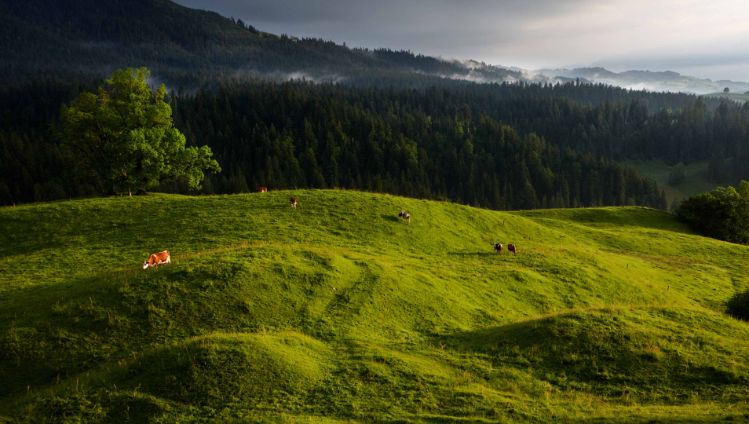 Lucerne, 12 July 2021
Positive overall balance for Emmi in its Sustainability Report
Emmi believes it is on track to achieve its sustainability goals and reports on its progress and further objectives in its Sustainability Report. These include expanding its commitment to sustainable dairy farming beyond Swiss borders, and new scientifically validated reduction targets throughout the value chain. Both are steps towards achieving the netZERO 2050 vision and the ambition to ensure the best dairy moments can also be experienced by future generations. Since 2011, Emmi has published regular sustainability reports in line with the requirements of the Global Reporting Initiative (GRI).
As part of its business model geared towards sustainable growth, Emmi formalised its understanding of sustainability, which has grown over the decades, when it published its first comprehensive sustainability report ten years ago. A further milestone followed in 2016 with the anchoring of specific sustainability targets to be met by 2020.

The latest report, prepared in accordance with the Global Reporting Initiative (GRI) requirements, now gives an account of the 2019/20 reporting period and draws a conclusion on the entire first strategy period. It also sets out the new strategic sustainability model, which is based on the fields of action of people, communities and the planet, including the expanded objectives with a horizon of 2027 and the netZERO 2050 vision.
In specific terms, Emmi has set itself targets in the five key areas of sustainable dairy farming, employee development, and reduction of emissions, waste and water consumption, and has committed to greenhouse gas reduction targets throughout the value chain (Scope 1, 2 and 3) on the basis of science-based targets (Science Based Targets initiative, SBTi).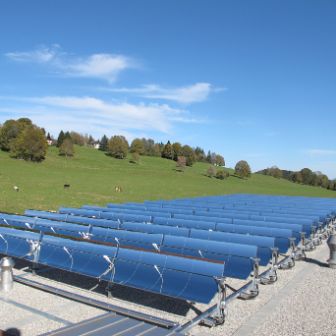 2020 targets: the right approach
Emmi made progress in all focus areas with regard to its 2020 sustainability targets. While Emmi in Switzerland now almost exclusively processes sustainably produced milk, in line with its target, and was able to reduce its own greenhouse gas emissions by a quarter across the Group compared with the base year 2014, circularity issues such as waste and packaging proved to be sticking points overall despite progress made in individual areas.
The new Emmi Sustainability Report provides detailed insights into how Emmi is addressing issues of material importance for sustainable development. The general management approach is presented for each key issue, and progress in the area is demonstrated by business division using specific initiatives. The report also provides detailed information on, for example, the composition of energy sources, the distribution of greenhouse gas emissions, and the volumes and types of milk processed and the workforce structure in the individual countries.
Downloads and further information
Contacts
Group Communications:
Sibylle Umiker, Head of Media Relations | media@emmi.com | +41 (0)58 227 50 66
Sustainability:
Gerold Schatt, Head of Sustainability | nachhaltigkeit@emmi.com | +41 (0)58 227 53 47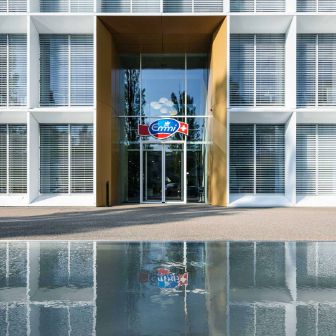 About Emmi
Emmi is a major Swiss milk processor. The company dates back to 1907, when it was founded by 62 dairy farming cooperatives around Lucerne. Over the past 20 years, Emmi has grown into an international, listed group. It has for many years pursued a successful strategy based on three pillars: strengthening its Swiss domestic market, international growth and cost management. Throughout its corporate history, Emmi's keen awareness of its responsibility to society, animal welfare and the environment has been fundamental to its mission.

In Switzerland, Emmi manufactures a comprehensive range of dairy products for its own brands and private label products for customers, including leading exports such as Emmi Caffè Latte and Kaltbach. In other countries, its products – mainly speciality products – are manufactured locally. Alongside cow's milk, it also processes goat's and sheep's milk.

In Switzerland, the Emmi Group has 25 production sites. Abroad, Emmi and its subsidiaries have a presence in 14 countries, 8 of which have production facilities. Emmi exports products from Switzerland to around 60 countries. Its business activities focus on the Swiss domestic market as well as western Europe and the American continent. Roughly half of its CHF 3.7 billion in sales – about 10 % of which stems from organic products – is generated in Switzerland, the other half abroad. Over two-thirds of its almost 8,700 employees are now currently based outside of Switzerland.