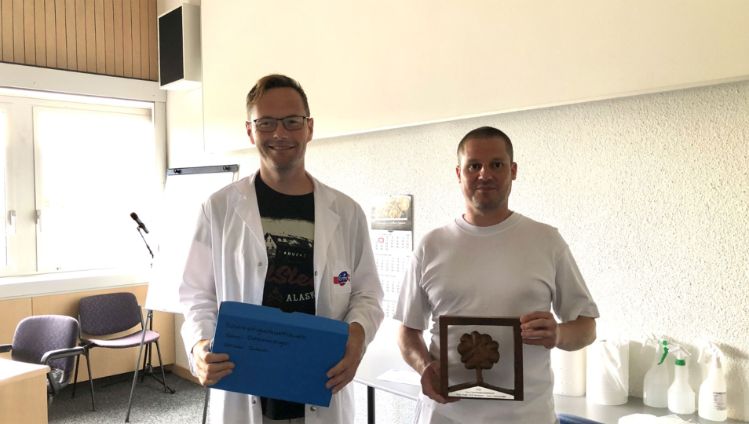 Winning project - Ostermundigen: optimised valve cleaning
In order to guarantee the quality of our products, cleaning is performed numerous times a day. This requires the use of water and cleaning agents. Reducing water consumption has been one of our sustainability goals since 2021. By scrutinising and optimising the opening times (flip times) for valves, our largest Swiss production facility in Ostermundigen was able to conserve cleaning agents and water in 2020.
Marketing cookies necessary
Please accept the relevant cookie category to view this content
Water: 6,201 m3 = CHF 16'618
Lye concentrate 50 %: 37,168 kg = CHF 18'584
Acid concentrate 62 %: 27,663 kg = CHF 8'299

These optimised valve cleaning times not only benefit the environment, they also pay off financially: savings already amounted to at least CHF 40,000 in the first year. In addition, the project team developed an adaptable procedure for implementing further projects of this kind.