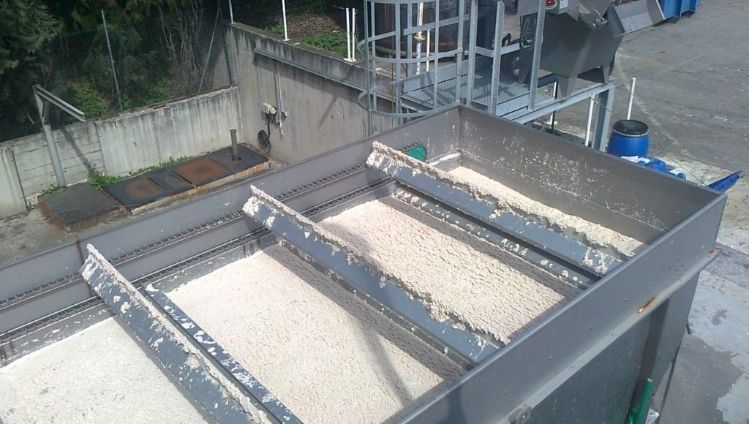 Employee's choice – Kaiku (ESP): Focus on organic waste
The wastewater produced by a dairy always contains large amounts of organic waste. These are filtered out and recycled or disposed of separately. At Lácteos de Navarra ("Kaiku"), the water content of this sludge has been massively reduced, halving freight and reducing disposal costs by around 75,000 euros a year.
Marketing cookies necessary
Please accept the relevant cookie category to view this content
The systems and pipes in a dairy undergo rigorous cleaning several times a day. This introduces milk and product residues into the wastewater. This organic waste has to be filtered back out of the wasterwater later on and disposed of separately.

At Lácteos de Navarra ("Kaiku") in Pamplona, they started thinking about ways of reducing this quantity of sludge before it has to be extracted – subject to charge – by the waste management company. They took a close look at the systems in place and chemicals used and made targeted optimisations. In one fell swoop, they cut the quantity of sludge by half. There are no additional costs. But around 75,000 euros are saved each year for waste disposal. Another plus: the environment benefits from fewer truck transports by the disposal company.