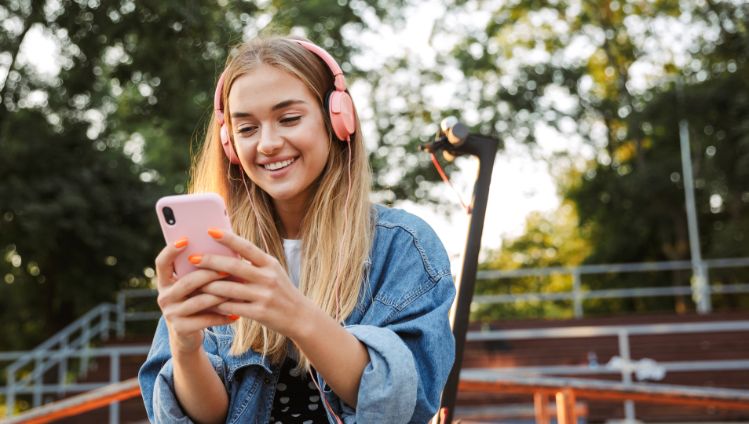 #People - 19 July 2021
"Emmi's like a family to me"
Gil, Rafael, Chiara and Georg: four apprentices who have completed their training at Emmi talk about their best Emmi moments and the exciting experiences they have had.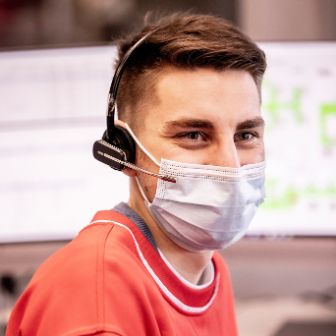 Gil Moog, apprentice logistics
"The truck tour to Lausanne was a real highlight for me as a logistics apprentice. I saw how our products resonate with people and bring them joy. Aside from that, the daily Emmi Caffè Latte and the good conversations in my team have been the best Emmi moments for me."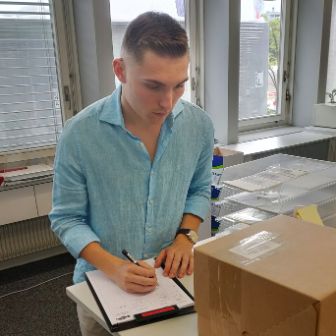 Rafael Mas, apprentice commercial
"My whole apprenticeship as a commercial apprentice is an Emmi moment for me, Emmi's like a family to me. I was able to gain an insight into six different departments at different locations and learn a lot of new things. I felt at ease no matter where I was, and the employees were always very friendly. During this time I was able to grow, and I can look back on this time with some fond memories."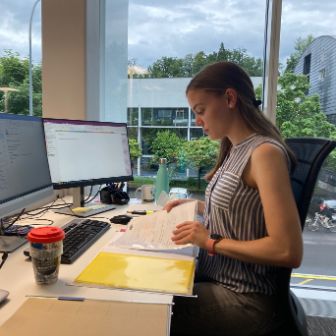 Chiara Bachmann, apprentice commercial
"There were many highlights for me as a commercial apprentice. One of these was when I went on a scavenger hunt with CEO Urs Riedener at the launch of the Emmi vision. At first I didn't even know who he was. This is "pure Emmi" as the interaction here is open, friendly and straightforward. That's how I went through my apprenticeship too, and I met some fantastic people who were always willing to help. I now work in customer service and am happy to be able to stay on with Emmi. This is the coolest Emmi moment of the whole apprenticeship!"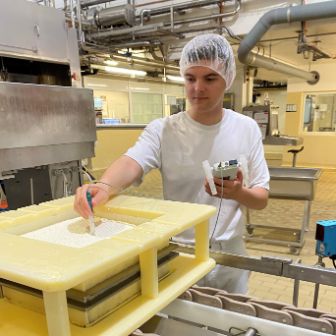 Georg Ristic, apprentice dairy technologist
"During my apprenticeship as a milk technologist in Emmen, I saw how many different products you can make from milk, which is fascinating. I had to get used to getting up early, and the responsibility I had in the third year of my apprenticeship – when I was solely responsible for production – was huge. But people at Emmi are very willing to help, and the atmosphere is one of a kind. Being able to stay on with Emmi is fantastic! I'm really happy about the job security and my first "real" pay cheque."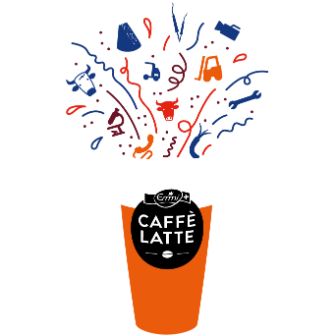 40 apprentices successfully passed
Machine operator, computer scientist, commercial clerk, laboratory technician, logistics technician, media technician, milk technologist, milk practician, polymechanic, road transport specialist and automation technician: 40 apprentices from these areas completed their apprenticeships this year. More than half have a subsequent solution and will remain with the company. In August, another 41 young apprentices will start their apprenticeships at Emmi.
Our responsibility to the future
For years, Emmi and the 120 trainers have put their heart and soul into ensuring that young people get a solid basic education and training. In doing so, we are constantly developing the teaching programme and keeping an eye out for new and exciting career paths. Since this summer, we have also been offering the federally certified Interactive Media Designer course.