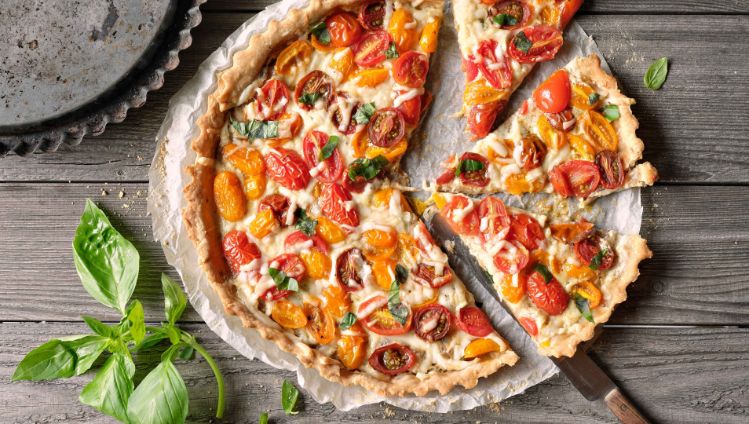 #Brands - 24 February 2021
Inspiration for healthy and quick lunches when you're working from home
Going to the canteen, the restaurant or picking up a roll at the bakery over lunch - that was once the case. In the home office, we have to wield the wooden spoon ourselves. How can you whip up a healthy lunch in no time? We show you how. We also have some tricks up our sleeve for those who don't like to cook.
Those of us who've been used to the office routine for years are having a hard time of things at the moment. A real sticking point is what to eat: the convenience of a meal at the staff restaurant is off the menu, and everyone has to make arrangement for themselves so they don't go hungry. You want to keep your lunch break short, but you still have to eat something. Elaborate menus are therefore out of the question, and people quickly resort to microwave meals. But why settle for a ready-made meal when there are also quick, easy and healthy alternatives out there?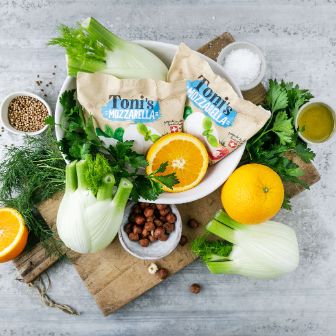 Smart choices
For many, it's important to eat healthy – but what exactly does that mean? It's really not that complicated. Fruit and vegetables are always recommended. They also look good and taste delicious. It's best to avoid too much sugar and high-fat foods.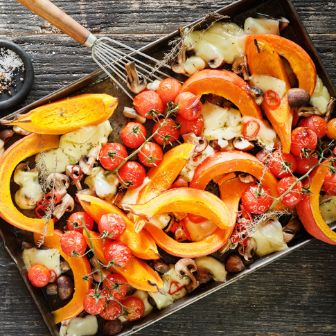 Energy for the afternoon
A healthy and balanced diet doesn't have to mean nutrition tables and calorie counting. Some people find it helpful to divide the plate mentally into three parts: one half vegetables, one quarter whole grains or potatoes, and one quarter protein-rich products. If you prioritise proteins and fresh food, you'll remain productive and become tired less quickly. Whole grains will prevent dips throughout the day and make you feel full. Eating like this will also give you energy for virtual meetings at your home office in the afternoon.
Proteins from Emmi products
Protein therefore plays an important role in a balanced meal. Dairy products naturally contain proteins, so this is precisely our remit: whether with our cheese range, our quark and yogurt products, and so on. If you need even more protein, you can also enjoy our delicious high-protein products.
Enriched salads
Salads are quick and easy to prepare. There's a lot of green in there, plus you can "bulk it up" to your liking. Diced mozzarella work very well, as does Lucerne cream cheese cut into small pieces. Serve with wholegrain crackers or wholegrain bread. If you don't like cheese in your salad, then simply spread our GALA cream cheese on a slice of bread.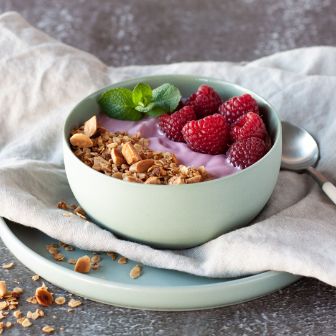 Muesli for lunch
Homemade muesli packed with delicious fruit, crunchy nuts and filling oatmeal is also highly recommended. Yogurt purée sweetened with dates and without added granulated sugar is also a good option here.
Can't cook, won't cook 
Some people just don't have time to prepare food or don't like to cook in general. But that doesn't mean you have to starve. We have several delicious products in our range. From the end of March, for example, there will be the new "Smoothie Bowl": smoothie creations featuring muesli from Biofamilia, delicately sweetened with honey and agave.
Don't forget the fun factor
If that doesn't fill you up and you still want to do something for your "mental" health, you can treat yourself to a delicious Emmi dessert afterwards – and indulge in a little sugar. In these lonely times of working from home, it's food for the soul.

Last but not least: it's not just the time factor and healthy food that matter, but also taste and balance. After all, lunchtime should be a time to relax and the meal should be enjoyable.