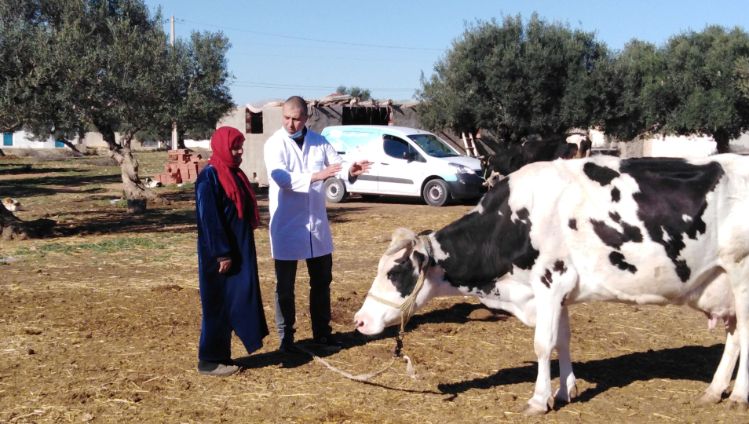 #Company - 25 June 2021
Emmi subsidiary in Tunisia supports small farmers
Milk processor Vitalait in Tunisia offers dairy farmers prospects and promotes sustainable, regional milk production through a foundation. This encompasses topics such as the careful cultivation of soil and the economical use of water.
Around 25,000 farmers supply milk to Tunisian milk processor Vitalait, a subsidiary of Emmi. "Frequently these are families where the father has a job and the wife looks after two to three cows, often milking them by hand," explains Hechmi Ali, Managing Director of Vitalait. The farmers deliver between 20 and 100 litres of milk to one of the 66 collection points, where it is cooled and transported to the production site. Vitalait is the second-largest milk processor in the North African country.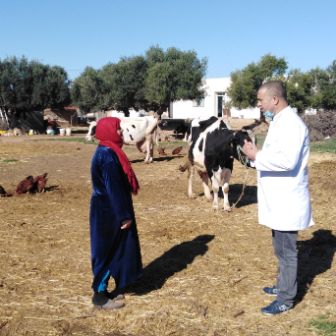 Grants for rural families
For many families, dairy farming is an important source of income. The country of 12 million is the only country in the region that is a democracy following the Arab Spring in 2011, but it is struggling with economic difficulties and high unemployment. The country is poor and its purchasing power is low.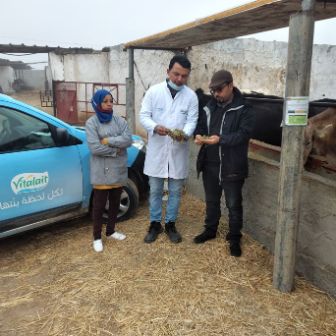 Advice and financial support
Vitalait created a foundation in 2019 to provide prospects for these small farms. The goal is to improve the working conditions and incomes of small livestock farmers, especially rural women. Around 1,800 farmers have received support from dairy experts so far, providing them with a better understanding of issues relating to feeding, animal husbandry and care, careful cultivation of soil and economical use of water. The foundation also contributes up to 30 percent of investments, such as for milking equipment to reduce the manual labour involved.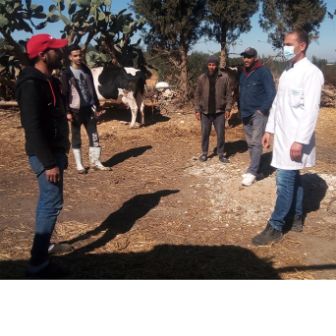 Value creation in rural regions
Close cooperation with farmers is a good fit for the Emmi Group, which relies on good relationships with regional milk suppliers both in Switzerland and at its subsidiaries abroad. This cooperation remains a mainstay of our business model. In this way, we can help to create value in rural regions and remain true to the core of our products, with high-quality and increasingly sustainably produced milk.