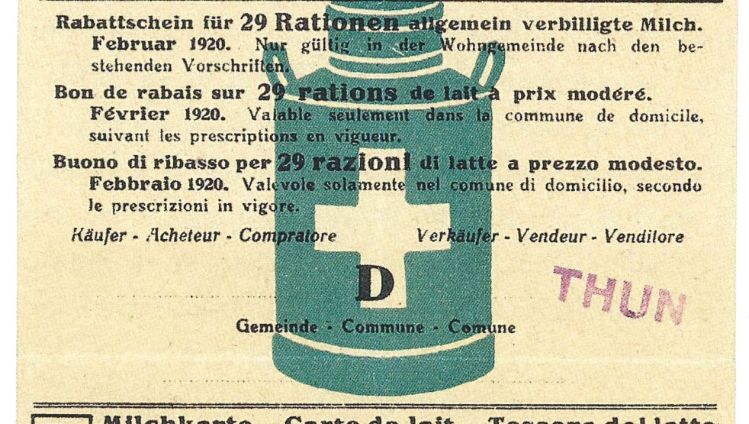 The First World War
The First World War breaks out on 28 July 1914. The war leads to food shortages throughout Europe. In Switzerland, the federal authorities give the Central Switzerland Milk Producers the remit of securing the supply of milk for the Swiss population at stable prices.
1914
Cooperative of Swiss Cheese Export
Butter and cheese are rationed. The Cooperative of Swiss Cheese Export Companies is founded under the auspices of the Federal Department of Economic Affairs. The MVL supplies not only the city of Lucerne and Central Switzerland with dairy products, but also sometimes delivers up to 50,000 kilograms of milk per day to Basel.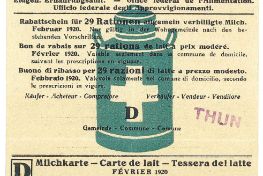 1914
Swiss national exhibition
The Swiss national exhibition is held in Berne. Barely have its doors opened and the First World War breaks out. Originally planned as a platform to promote exports, the exhibition now has the goal of sharpening national consumer consciousness. Gerber & Co. – originally intended as a product for export – uses this forum to present its Gerber processed cheese slices to a broader public.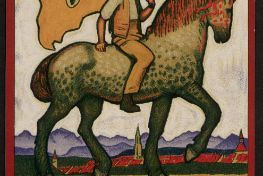 1916
Lucerne Butter Centre
The Lucerne Butter Centre is founded. Its remit is to inspect and monitor the production, trade and consumption of butter. Only beginning in 1925 did the Butter Centre in Lucerne start producing butter itself at Neustadtstrasse.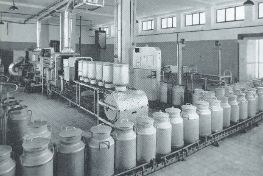 1916
Crossing the borders of the canton
Since the milk producers organised in associations receive a premium in connection with the milk supply they secure for the population, the number of cooperatives affiliated with the MVL rises to 242. When the Zug association joins, the MVL crosses the borders of the canton of Lucerne for the first time and becomes the Central Switzerland Milk Association (ZMV).
1917
Head office Hotel Oberland
The ZMV acquires Hotel Oberland, built in the heart of the city of Lucerne in 1899, and sets up its offices there. The property serves as Emmi's head office until 2015.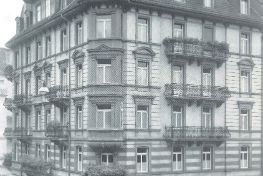 1918
Declining milk consumption
Milk production in Switzerland plummets in the wake of a ramp-up in cultivation of grains and potatoes. Consumer milk is rationed; its price increases. A general reduction in the milk price is introduced at the official level through subsidies to consumers. The ZMV coordinates the distribution of up to 100,000 kilograms of milk per day.