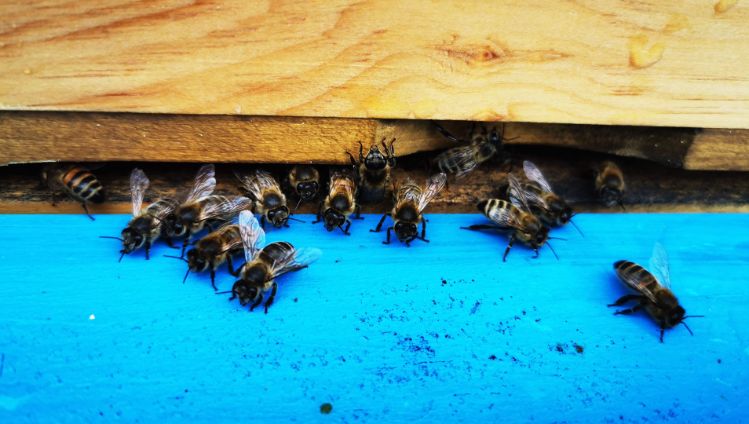 Employees' choice – Kirchberg: Emmi's first bee colonies
We usually think about biodiversity mainly in the context of milk production. However, a team led by hobby beekeeper and Emmi employee Jörg Wenger implemented a dedicated project which showed that there are unexpected opportunities in our immediate surroundings to promote an intact environment.
Marketing cookies necessary
Please accept the relevant cookie category to view this content
Today, the entire workforce at our cheese packaging plant in Kirchberg looks on with pride at the three wooden boxes that have been erected on the Emmi site, not far from a flower meadow.