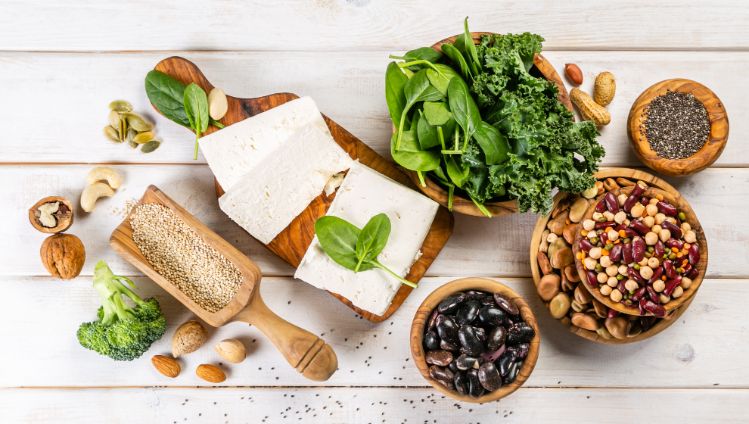 #Brands - 19 May 2020
Protein: it's almost everywhere
Protein is hugely popular. Whether they're young, old, sporty, leisurely, body-conscious – many consumers value a protein-rich diet. Everyone knows that there is a lot of protein in dairy products and meat. But valuable proteins are also "lurking" in many other foods.
It's common knowledge that egg white contains a lot of protein. But not as much as you'd think, at a little over 10 grams per 100 grams*. The rest of the egg, the yolk, contains more than half as much again, namely 16.5 grams. A chicken breast is even better at over 23 grams. The protein content of cheese is also impressive: Emmi Luzerner Rahmkäse, for example, contains 22 grams of protein, while hard cheeses such as Sbrinz are even higher.
But there are also many other sources of protein, including some foods you would hardly expect to contain any at all. 100 grams of lettuce, for example, still contains 1.3 grams. It's not a lot, but it's not nothing either. Potatoes contain 2 grams, boiled rice and cauliflower each 2.5 grams, and sweetcorn 3.7 grams.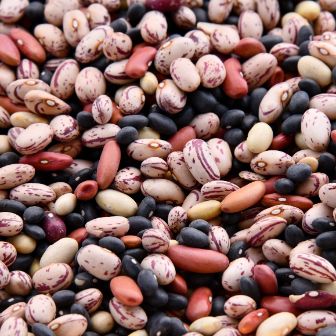 Beans, yes, but what about flour?
The next category can already compete with the chicken egg we mentioned at the beginning: beans with almost 8 grams, for example, or cooked lentils with over 11 grams. Every Swiss child knows that pulses are rich in protein. But most consumers are perhaps not so aware just how much protein there is in wheat flour: 13 grams.
The classic among vegetable proteins is of course the soybean with over 15 grams, while various nuts are in a different league altogether. At 16.4 grams, the hazelnut is already a mini protein bomb. It is still bettered by the walnut, however, at 17 grams.
And now to the absolute top performers in the protein hit parade: one-quarter of a sunflower seed is protein. It is even more concentrated in pumpkin seeds, which deliver a full 35.6 grams of protein per 100 grams consumed. Who says nature doesn't look after us?
Practical to take with you
People who do a lot of sport and therefore like to make sure they eat enough protein don't always have a steak, a chunk of cheese, a bean salad or loads of nuts to hand. And they generally don't have the appetite to eat lettuce by the kilo!
A wide range of high-protein products is available to cater for such situations and requirements. Emmi already offers various products enriched with natural proteins, including Emmi Energy Milk High Protein drinks, the popular YoQua yogurt line and High Protein Porridge.
It has now launched a number of new products aimed specifically at sports enthusiasts. Emmi Energy Milk High Protein Whey is based on whey proteins. These are easily digestible, nutritionally valuable milk proteins that are absorbed quickly by the body.
The drink is available from 18 May in Choco-Hazelnut and Strawberry-Rhubarb varieties. Emmi has also created an ambient drink in three varieties in cooperation with the Swiss sports nutrition specialist Sponser. And last but not least, there is now also a Caffè Latte that really packs a punch: Caffè Latte High Protein Mr. Big contains a massive 28 grams of protein.
*All nutritional information is taken from the Swiss Food Composition Database (in German)