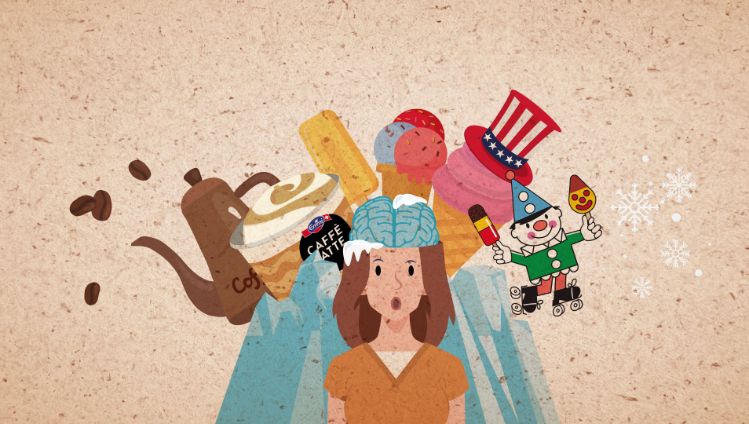 #Brands - 15 Juli 2022
Fact Friday: 10 (Emmi) ice cream facts
Who invented ice cream? Which type of Emmi ice cream is most popular? And why does cold ice cream give you brain freeze, but also make you sweat? We'll explain all – while you finish off your "gelato".
#1
Originally made without milk
If you think the Italians invented ice cream, think again. The original ice cream, made in the 3rd millennium BCE, was a Chinese specialty made from crushed ice cubes and fruit juice. Ice cream has been enjoyed in Greece since ancient times, and was made from a mixture of ice, fruit and honey – without milk. Depending on who you believe, milk was only added in the late 16th or early 17th century.
#2
Ronald Reagan was an ice cream fan
The first industrial ice cream factory opened in the US state of Pennsylvania in 1851, and ice cream is still popular in the US to this day. Founded by the former US president Ronald Reagan, National Ice Cream Day is celebrated on the third Sunday of June every year.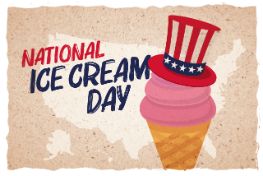 #3
Gelateria-Boom
In recent years, little gelaterias have popped up all over the place. Small, local producers make the sweet treat by mixing water, sugar and milk. But ice cream straight from the farm is the true winner in terms of freshness and regionality. Find out which Emmi farmer ambassadors also offer delicious ice cream. You can find it at some of our Emmi farmer ambassadors, such as Family Burger in Rudolfstetten AG.
#4
Something for everyone
Emmi is one of the largest ice cream producers in Switzerland. The 30-member ice cream team works at 11 filling stations in Ostermundigen, and produces around four million kilos of ice cream each year. This includes 200 different high-quality ice cream products. The four-liter tub of Favorito Vanille is the bestseller.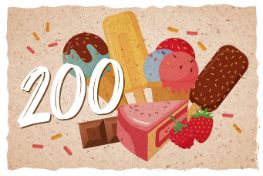 #5
Good bye palm oil, hello nature
At Emmi, we focus on recipes that do not use palm oil. This ingredient is often used in compound chocolate. Oil palms are very fruitful and can be harvested all year round. The problem is their cultivation: huge areas of tropical rainforest are deforested for new palm oil plantations. Animals lose their habitats, and huge amounts of CO2 are released through slash-and-burn agriculture and draining of peat swamp rainforests.
#6
The retro brand in the fast lane
By the way, the legendary Swiss ice cream brand from the 80s that was revived in 2019, Pierrot, has been palm oil-free since its relaunch. The 24 different types of Pierrot ice cream are sure to be a hit with lower sugar and reduced plastic packaging – and they're arriving just in time for summer.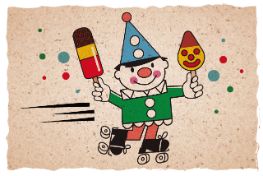 #7
It's so easy…
You can easily make ice cream yourself. The basic recipe comprises four ingredients: milk, cream, eggs and sugar. Stirring it as it cools means the ice crystals get smaller and smaller. The air that is added to the mixture by stirring makes the ice cream light and creamy. At Emmi, it takes around 48 hours for the ice cream to be mixed, filled and frozen.
#8
Coffee can't get any cooler
For coffee lovers, coffee-flavored ice cream is just the thing for a hot summer's day. Our Emmi Caffè Latte Ice Cream Macchiato and Espresso – made with freshly brewed coffee and the best Swiss milk and cream – brings ice-cold coffee flavor to your spoon, and will melt any coffee lover's heart.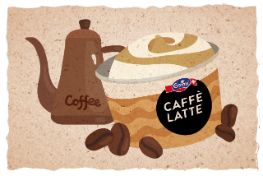 #9
Breaking out in a sweat
We often get the feeling that a cold ice cream is refreshing, but it's actually not the case: when we eat something cold, our body has to warm it up to be able to digest it. This extra effort causes us to briefly sweat even more.
#10
Slowly does it
Don't wolf down your ice cream – eating cold food too quickly can lead to "brain freeze". But don't worry, your brain won't actually freeze. The cold causes blood vessels in your gums to constrict, disrupting your circulation. Your body reacts by dilating these vessels. This causes the headache.