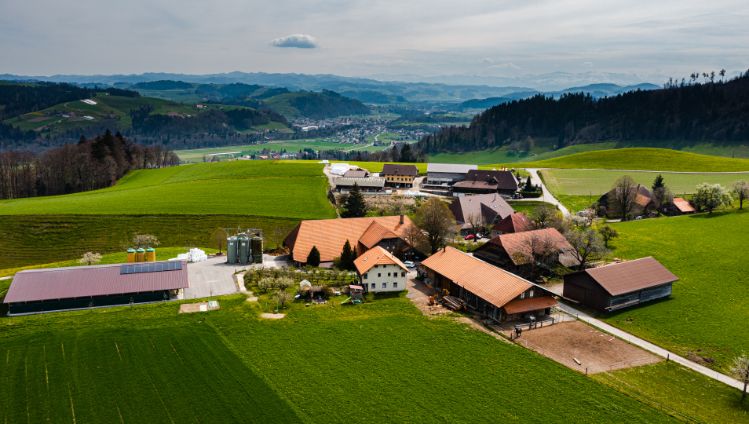 #Sustainability - 2 July 2021
Holiday on the farm: the Wymann family
We introduce our Emmi farmer ambassadors in the video portrait series "Our farmer ambassadors". Today, it's the turn of the Wymann family from Oberburg. Here, you can see the cows being milked and pitch in yourself before tucking in to a delicious farm breakfast.
Marketing cookies necessary
Please accept the relevant cookie category to view this content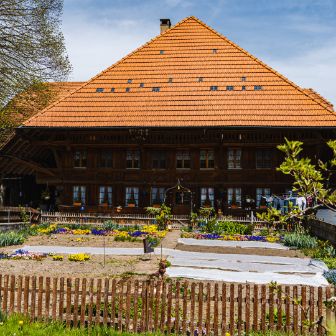 Spend the night in an impressive Emmental farmhouse
Visit the Wymann family in Oberburg in the hilly Emmental to experience at first hand what it means to milk a cow, produce milk sustainably and where Emmi's products come from. On the family-run holiday farm, guests can spend the night in the centuries-old Emmental farmhouse, enjoy a delicious farmhouse breakfast and a fine evening meal with products from the farm. And if you feel like it, you can of course pick up a pitchfork and help out yourself.
"It's important to us to show our guests how things work on the farm and how we're committed to being even more sustainable."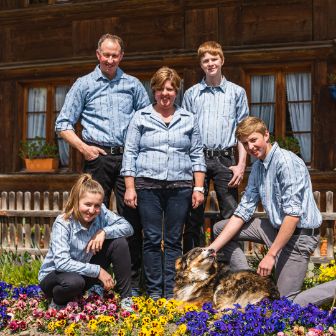 Emmi farmer ambassadors
The long-standing partnership with our regional dairy farmers has always been particularly important to us: it is characterised by trust, closeness to our origins and quality awareness. Through this close cooperation, we can help to create value in rural regions and remain true to the core of our products, with high-quality and increasingly sustainably produced milk. Together, we create added value and make sustainable dairy farming the norm. To further strengthen the partnership and focus on the families behind all the fine dairy products, Emmi launched the Emmi Farmer Ambassador project in 2018. Go to emmi.com/bauernbotschafter for some photos and videos that will provide you with a lively insight into the everyday life on the farms of what are now over 270 Emmi farmer ambassadors.