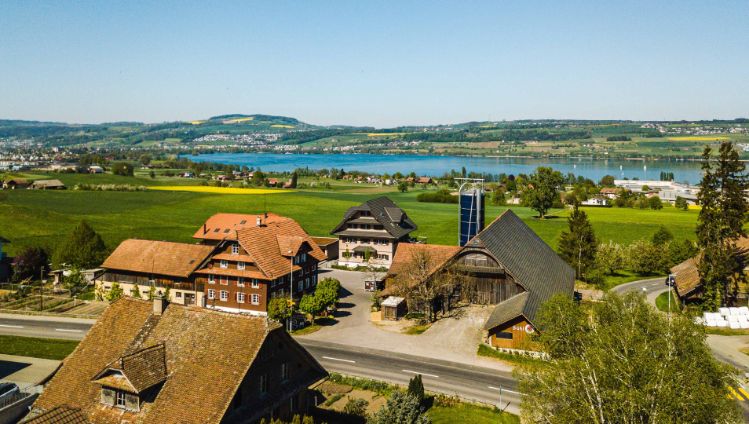 #Sustainability - 28 May 2021
Fresh from the farm: the Stalder family
We introduce our farmer ambassadors in the video portrait series "Our farmer ambassadors". Today, it's the turn of the Stalder family from Nottwil. The 24-hour vending machine offers fresh milk, crisp fruit and sweet berries.
Marketing cookies necessary
Please accept the relevant cookie category to view this content
Family business with a view of Lake Sempach
In Nottwil with a view of Lake Sempach, the Stalders run their family farm in Bühl (dairy cows) and in Ifflikon (young cattle) according to IP-Suisse guidelines. Customers can buy milk, fruit, berries and firewood directly from the farm, at any time of the day or night. Sustainability is important to the Stalder family, which is why they are part of the Buttisholz-Nottwil-Oberkirch networking project. It serves to preserve and promote as many animal and plant species as possible.

> Click here for the portrait page of the Stalder family (only in german)
"With the help of social media and 24-hour vending, we've continued to expand our direct sales."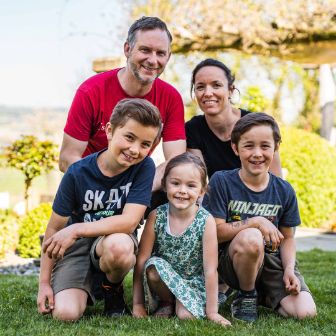 Emmi farmer ambassadors
The long-standing partnership with our regional dairy farmers has always been particularly important to us: it is characterised by trust, closeness to our origins and quality awareness. Our goal is the same: to turn the best experiences with dairy products into Emmi moments – we are all wholeheartedly committed to achieving this with all our expertise. Emmi launched the Emmi Farmer Ambassador Project (only in german) in 2018 to further strengthen this partnership and put a face to our dairy farmers.