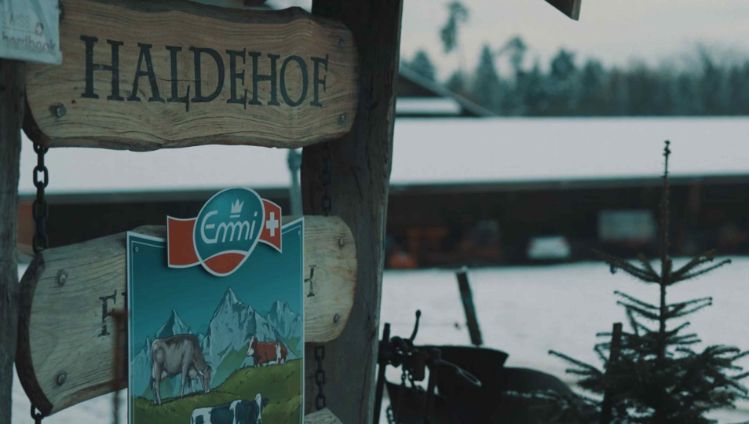 #Sustainability- 17 December 2021
Christmas trees from the farm: the Meili family
The Meili family is very busy: In addition to dairy farming, they also cultivate Christmas trees and sell them at the regional market during the Christmas season. In the video you can find out how the Meili family got their Christmas trees, which firs are popular and how old a small Christmas tree gets.
Marketing cookies necessary
Please accept the relevant cookie category to view this content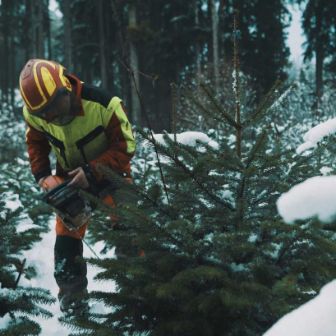 Oh, Christmas Tree
There is probably no other symbol so associated with Christmas as the fir tree. And many Swiss living rooms have trees from local plantations. On his "Haldenhof" dairy farm, Urs Meili manages one of these Christmas tree plantations together with his wife Beatrice. "It's always a stressful time, but it's also nice to give people a treat with your own trees that you've been tending all year", says the Emmi Farm Ambassador and milk supplier. He has been in the "Christmas tree business" for over 30 years, selling up to 1,000 trees a year at the nearby market.
"It's nice to give people a treat with your own trees that you've been tending all year"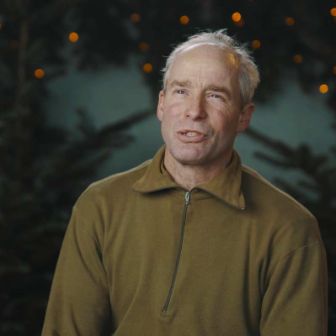 Emmi farmer ambassadors
The long-standing partnership with our regional dairy farmers has always been particularly important to us. it is characterised by trust, closeness to our origins and quality awareness. Through this close cooperation, we can help to create value in rural regions and remain true to the core of our products, with high-quality and increasingly sustainably produced milk. Together, we create added value and make sustainable dairy farming the norm. To further strengthen the partnership and focus on the families behind all the fine dairy products, Emmi launched the Emmi Farmer Ambassador project in 2018. Go to emmi.com/farmer-ambassadors for some photos and videos that will provide you with a lively insight into the everyday life on the farms of what are now around 280 Emmi farmer ambassadors.