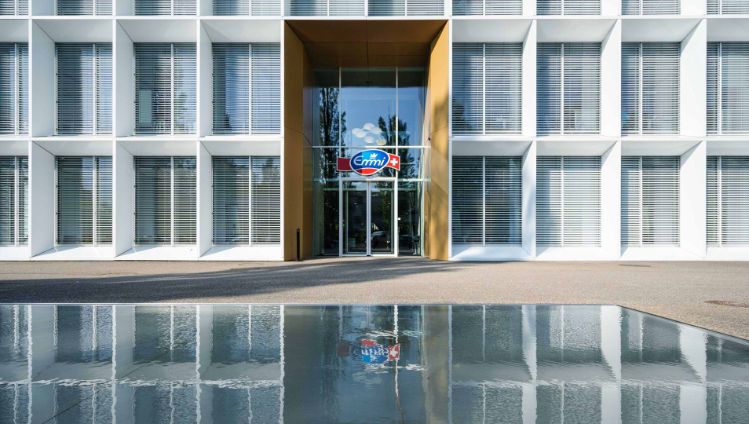 Lucerne, 8 September 2020
Jonas Leu will head up the business division Americas from 2022
As part of its long-term succession planning, Emmi is appointing Jonas Leu to the top job at the business division Americas. The 37-year-old dairy technologist and food scientist (ETH) has worked for the leading Swiss milk processor in various functions since 1999 and has wide-ranging industry and management experience. As Managing Director, he is currently overseeing the merger of the Emmi subsidiaries in Chile. Leu will succeed Matthias Kunz (60) effective 2022, who will gradually be stepping down from Group Management at his own request.
Emmi will gradually transfer responsibility for operations in the business division Americas to Jonas Leu as part of a long-term succession plan. The 37-year-old Swiss national completed his training as a dairy technologist at Emmi, and has since worked for the company in various positions in Switzerland and abroad. He holds a Master's in food science from the Swiss Federal Institute of Technology, ETH Zurich.

As the designated head of the division, he will be introduced to his new area of responsibility over the course of next year, initially as deputy to the current division head Matthias Kunz, before assuming responsibility for the division as a member of Group Management from 2022.

"Jonas Leu brings with him extensive industry and management experience and is a dynamic leader from within the company's own ranks. He is ideally positioned to continue the strategically important and highly successful work done by Matthias Kunz in expanding our business in this growth region," says Urs Riedener, CEO of Emmi.
Gradual handover
Leu succeeds Matthias Kunz, who will gradually be stepping down from Group Management at his own request. Kunz has made an outstanding contribution to the development of Emmi's international business, where he has been instrumental in driving growth since he joined as a member of Group Management in 2002. In 2014 he took over responsibility for the business division Americas, which also went from strength to strength under his leadership and now accounts for around one third of the Group's total sales.

Matthias Kunz will continue to contribute his expertise to Emmi as a member of extended Group Management from 2022 onwards within the context of strategic projects. The commitment of all parties involved to this gradual transfer of functions - which will pave the way for a seamless transition and facilitate the handover of critical know-how - is testament to Emmi's strong corporate culture.
Contact
For media representatives:
Sibylle Umiker, Corporate Communications, Spokeperson | T +41 58 227 50 66 | media@emmi.com
Downloads and further information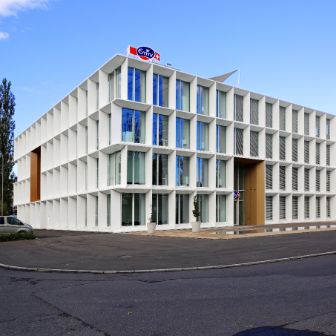 About Emmi
Emmi is a major Swiss milk processor. The company dates back to 1907, when it was founded by 62 dairy farming cooperatives around Lucerne. Over the past 20 years, Emmi has grown into an international, listed group. It has for many years pursued a successful strategy based on three pillars: strengthening its Swiss domestic market, international growth and cost management. Throughout its corporate history, Emmi's keen awareness of its responsibility to society, animal welfare and the environment has been fundamental to its mission.

In Switzerland, Emmi manufactures a comprehensive range of dairy products for its own brands and private label products for customers, including leading exports such as Emmi Caffè Latte and Kaltbach. In other countries, its products – mainly speciality products – are manufactured locally. Alongside cow's milk, it also processes goat's and sheep's milk.

In Switzerland, the Emmi Group has 25 production sites. Abroad, Emmi and its subsidiaries have a presence in 14 countries, eight of which have production facilities. Emmi exports products from Switzerland to around 60 countries. Its business activities focus on the Swiss domestic market as well as western Europe and the American continent. Half of its around CHF 3.5 billion in sales – over 10 % of which stems from organic products – is generated in Switzerland, the other half abroad. Two-thirds of its more than 8,000 employees are currently based outside of Switzerland.