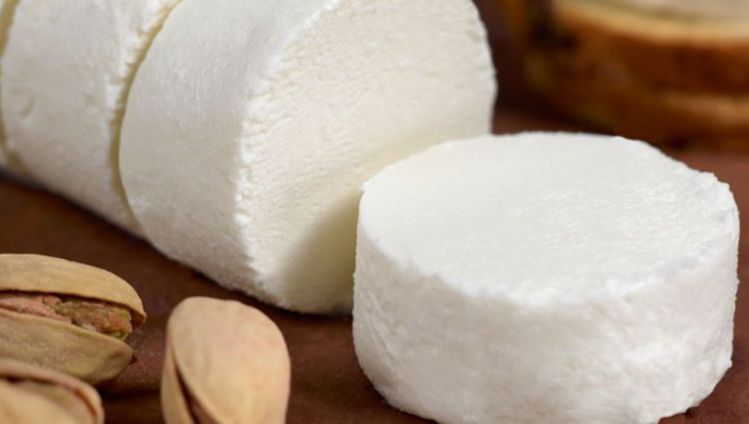 Lucerne, 17 December 2020
Emmi sells Spanish goat's cheese producer
Emmi sells its 80% majority stake in the Spanish Lácteos Caprinos S.A. to Lácteas García Baquero S.A.
As part of its focus on a growth and margin delivering international business, Emmi is selling its majority stake in Spanish company Lácteos Caprinos, which specialises in the production of goat's milk products. With roughly 40 full-time-employees, it generates annual sales of around EUR 10 million.

After careful examination of various options and beyond economic considerations, the decision was mainly based on adjustments to Emmi's Europe-wide goat's milk procurement strategy. However, the consistent expansion of the niche with goat's milk products remains strategically important for Emmi.

The new owner, Lácteas García Baquero S.A., has a long history and extensive expertise in the cheese business and a complementary product portfolio and distribution network. As part of the transaction, all employees will be taken over and the business will continue under the Lácteos Caprinos brand. The parties have agreed not to disclose the purchase price.

The sale will result in a one-off charge of around CHF 15 million to EBIT in the 2020 financial year for Emmi. The majority of this loss is attributable to the "goodwill recycling" principle required by Swiss GAAP FER. This principle requires to include Goodwill, which has been set off against equity at the date of acquisition, in the calculation of the profit or loss from the sale. The transaction has only a minor impact on Emmi's cash and cash equivalents.
Contacts
For media representatives:
Emmi Group Communications | Sibylle Umiker | Head of Media Relations | media@emmi.com | 41 (0)58 227 50 66

For analysts:
Ariane Scherzinger | Assistant to Group CFO | ir@emmi.com
Downloads and further information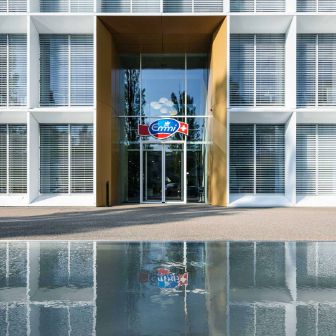 About Emmi
Emmi is a major Swiss milk processor. The company dates back to 1907, when it was founded by 62 dairy farming cooperatives around Lucerne. Over the past 20 years, Emmi has grown into an international, listed group. It has for many years pursued a successful strategy based on three pillars: strengthening its Swiss domestic market, international growth and cost management. Throughout its corporate history, Emmi's keen awareness of its responsibility to society, animal welfare and the environment has been fundamental to its mission.

In Switzerland, Emmi manufactures a comprehensive range of dairy products for its own brands and private label products for customers, including leading exports such as Emmi Caffè Latte and Kaltbach. In other countries, its products – mainly speciality products – are manufactured locally. Alongside cow's milk, it also processes goat's and sheep's milk.

In Switzerland, the Emmi Group has 25 production sites. Abroad, Emmi and its subsidiaries have a presence in 14 countries, eight of which have production facilities. Emmi exports products from Switzerland to around 60 countries. Its business activities focus on the Swiss domestic market as well as western Europe and the American continent. Half of its CHF 3.5 billion in sales – over 10 % of which stems from organic products – is generated in Switzerland, the other half abroad. Almost two-thirds of its more than 8,000 employees are currently based outside of Switzerland.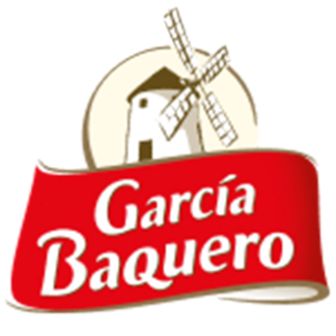 About Lácteas García Baquero
Lácteas García Baquero is a Spanish family-owned company with a strong vocation as a leader in the cheese sector in its different varieties with an unquestionable commitment to quality and respect for the environment. García Baquero manufactures a range of cheese specialties that are sold to more than 60 countries all over the world.

Since its origin in 1962, it has based its cheese tradition in pillars such as know-how to make a product widely accepted by a loyalty market; and, use of the most demanding selection of raw materials.

With an annual turnover above EUR 400 million it operates 6 production sites in Spain. Four of them are located in Alcázar de San Juan (located in Ciudad Real, core region of the Manchego appellation) along with the Group's headquarters but also has plants located in Palas de Rei (Lugo) and Toro (Zamora). The Group employs roughly 250 people. Garca Baquero markets a range of iconic brands such as García Baquero, Villacenteno, Cinco Lanzas, Pok, while also manufacturing a range of semi-finished and products for the foodservice segment.

Today, García Baquero's D.O.P. Manchego is recognized throughout Europe as the best representative of this classic cheese and is the market leader in Spain.