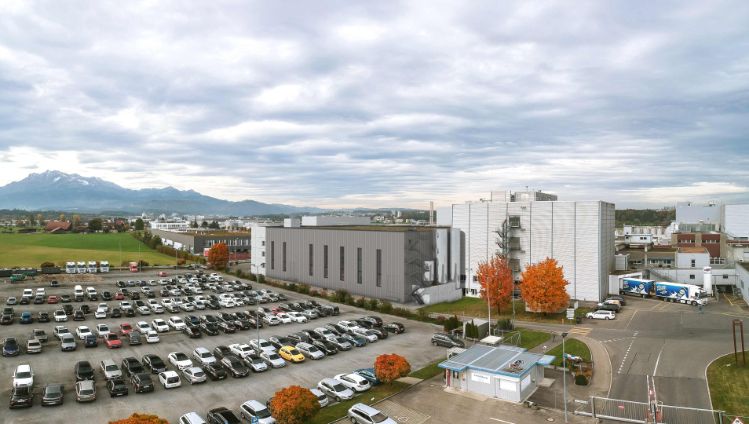 Sustainable economic success through a focused corporate strategy
While Emmi continues to optimise its brand and product portfolio, drive forward innovations and strong brand concepts, and thus strengthen its leading position in the Swiss domestic market, it is also pushing ahead with its international growth. Its international presence allows it to diversify geographically, exploit synergies and economies of scale, and participate in growth. In order to be able to invest in sustainable growth and innovation, Emmi pursues rigorous cost management throughout the Group. In addition to these three main pillars of the strategy, Emmi is investing in the development of attractive niches such as organic and goat's milk products and desserts.
2019
Emmi acquires blue cheese production site of US Great Lakes Cheese Company
By purchasing a blue cheese production site from the Great Lakes Cheese Company, Emmi is gaining capacity and know-how for the production of blue cheese in the US and at the same time extending its value chain.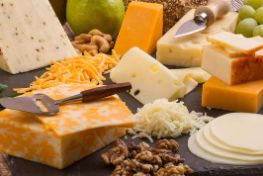 2019
Emmi sells Emmi Frisch-Service AG to the Transgourmet Group
Emmi sells its trading and supply company Emmi Frisch-Service AG to the Transgourmet Group.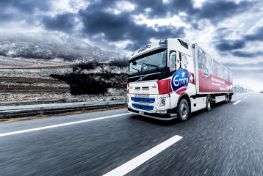 2019
Emmi acquires majority stake in Austrian organic goat's milk and sheep's milk processor Leeb Biomilch GmbH
Products made from goat's milk are among the most attractive niches in the dairy industry internationally. With a 66 % shareholding in the Austrian organic goat's milk and sheep's milk processor Leeb Biomilch GmbH, Emmi is expanding its position in this market. Through the acquisition, Emmi is also expanding its range of organic vegan products.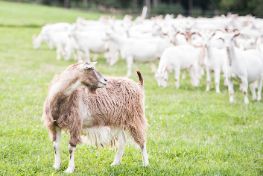 2019
Emmi increases its stake in Brazilian company Laticínios Porto Alegre Indústria e Comércio S.A.
Emmi is increasing its stake in Laticínios Porto Alegre Indústria e Comércio S.A, based in Ponte Nova in the state of Minas Gerais (Brazil) from 40 % to 70 %. Emmi has held a stake in the dairy since July 2017, which has continued to perform well since then and is now among the top three largest dairies in its primary market of Minas Gerais.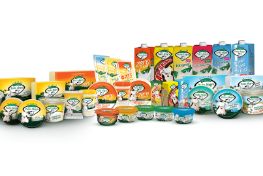 2019
Emmi acquires Italian Pasticceria Quadrifoglio SRL
Italian dessert specialities are an important strategic area for the growth of the Emmi Group's European business. Through its acquisition of Pasticceria Quadrifoglio srl, Emmi is expanding and strengthening its existing dessert network in Italy with a further competent player.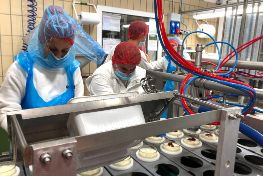 2019
Emmi strengthens its Latin American business: Surlat and Quillayes to merge
Surlat, the existing Emmi company in Chile, is merging with competitor Quillayes to form Quillayes Surlat. The newly founded company will be the number four in the Chilean dairy market. Emmi subsidiary Kaiku will hold a majority stake of 51.5 %.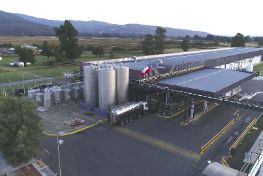 2022
Purpose und Stragie
Langfristig Verantwortung übernehmen – dafür steht Emmi seit jeher. Diese Überzeugung drückt neu auch unser Purpose aus: "Gemeinsam schaffen wir die besten Milchmomente – heute und für kommende Generationen". Mit Blick auf eine langfristig erfolgreiche sowie nachhaltig profitable Geschäftsentwicklung, schärft Emmi zudem ihre Strategie.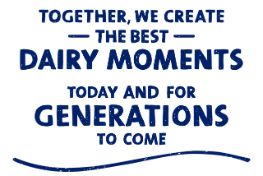 2020
Emmi launches its own vegan line under the Beleaf brand
The plant-based Beleaf product line with almond- and oat-based yogurt alternatives, drinks and shakes is Emmi's answer to the growing demand for vegan foods. Emmi's family of coffee drinks is also sprouting a vegan offshoot: Emmi Caffè Drink Almond Macchiato. The new products offer an alternative to imported milk substitutes.
2020
Emmi increases stake in goat's milk processor Bettinehoeve
Emmi increases its stake in Dutch goat's milk processor Bettinehoeve to 90 % and strengthens its commitment in this growth segment. The family business, in which Emmi has held a 60 % stake since 2016, has steadily strengthened its position in recent years thanks to its diverse range of goat's cheese varieties.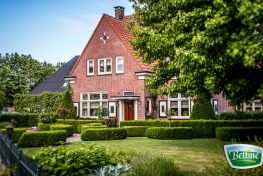 2020
Emmi strengthens dessert business with acquisition in the USA
Italian desserts represent an important strategic pillar for Emmi. The Swiss milk processor has established a leading position in desserts in recent years. With the acquisition of US dessert manufacturer Indulge Desserts Intermediate Holdings, LLC, Emmi is participating in the world's largest and growing US dessert market, expanding its position in the US and creating new distribution opportunities for its Italian desserts.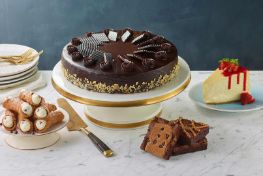 2020
Emmi sells Spanish goat's cheese producer
Emmi sells its majority stake of 80 % in the Spanish goat's cheese manufacturer Lácteos Caprinos S.A. to Lácteas García Baquero S.A.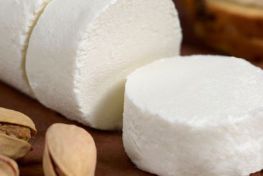 2021
New Emmen cheese dairy
Emmi is strengthening its presence in Switzerland and investing CHF 50 million in its traditional location in Emmen. A new wing will replace the more than 40-year-old cheese dairy building, providing space for highly professional and resource-saving cheese production and creating additional capacities in line with the company's long-term growth plans. Commissioning is planned for the end of 2022.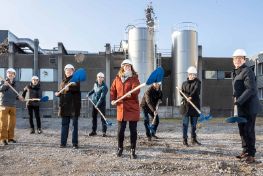 2021
Emmi sets new sustainability goals
Emmi believes that it is on track to meet its sustainability goals and is raising the bar even higher with the comprehensive Emmi sustainability model and expanded targets for 2027. Emmi is also setting new reduction targets along the entire value chain, aligned with a science-based netZERO 2050 emissions reduction path.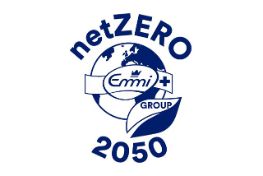 2021
Emmi acquires Athenos, the number 1 business in the US feta market
By acquiring the Athenos business, Emmi is acquiring the number 1 business in the US feta market and is strengthening the important strategic area of speciality cheese in the most important foreign market.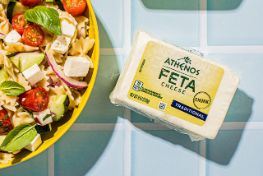 2021
Emmi and WWF extend their collaboration
Emmi and WWF Switzerland are extending the partnership initiated in 2016 to 2024. WWF will therefore continue to provide Emmi with strategic support on its path to achieving its targets in the areas of climate and energy, food waste and establishing a sustainable dairy industry beyond Switzerland.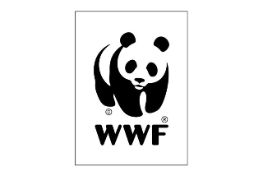 2022
Purpose and strategy
Taking responsibility over the long term – that's what Emmi has always stood for. This conviction is now also contained within our Purpose: "Together, we create the best dairy moments – both today and for future generations." Emmi is also refining its strategy with a view to facilitating sustained successful and profitable business development.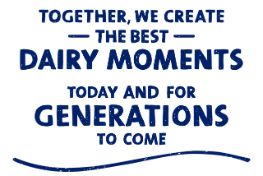 2022
KlimaStar Milk
Together with Nestlé, milk producers and scientific partners, Emmi is launching the "KlimaStaR Milk" resource project. The cross-sector initiative aims to make the Swiss dairy industry more sustainable and competitive in terms of climate protection and resource efficiency.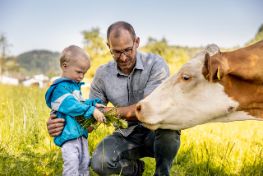 2022
Pioneering role vegan cheese alternatives
Emmi is blazing a trail with Beleaf's innovative vegan, oat milk-based semi-hard cheese alternative. Thanks to a sophisticated fermentation process and the addition of plant-based proteins and Swiss oats, the product is a viable alternative to the original in terms of both taste and nutritional value.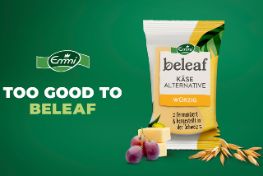 2022
Pioneering solar thermal system
Emmi is the first Swiss private company to bring an industrial solar thermal system made by Geneva-based company TVP into operation. At the Langnau site the system converts sunlight into carbon-free heat using around 100solar thermal collectors. This step towards netZERO has enabled us to further decarbonise our energy supply.