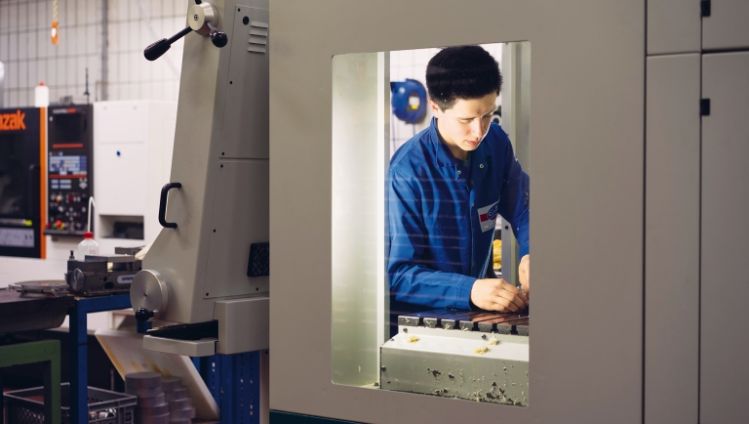 Federally certified maintenance polytechnician
Keep plants in top-notch condition! Production machines are susceptible because they are so heavily used. This means federally certified maintenance polytechnicians are needed to ensure that the machines function reliably.
Marketing cookies necessary
Please accept the relevant cookie category to view this content
You are partly responsible for the functioning of our sophisticated technical machines and production plants and also help to commission new plants.
During your training, you also produce prototypes of individual parts and components, manufacture parts using machine tools, install components and machines, and perform maintenance work and overhauls.
Thanks to your rapid and thorough technical supervision, you make a significant contribution to ensuring that products reach the shelves on time. You need to have completed lower secondary level schooling, middle school level for profile G, upper school level for profile E, with good marks in maths and physics, to do this job. It also calls for a technical and mechanical interest, visual thinking skills, a thorough working style, and reliability and team spirit.
The training takes four years.
We train federally certified maintenance polytechnicians at the following locations:
"Don't take no for an answer! Young people learn this lesson quickly and can apply it to their professional as well as their personal development."