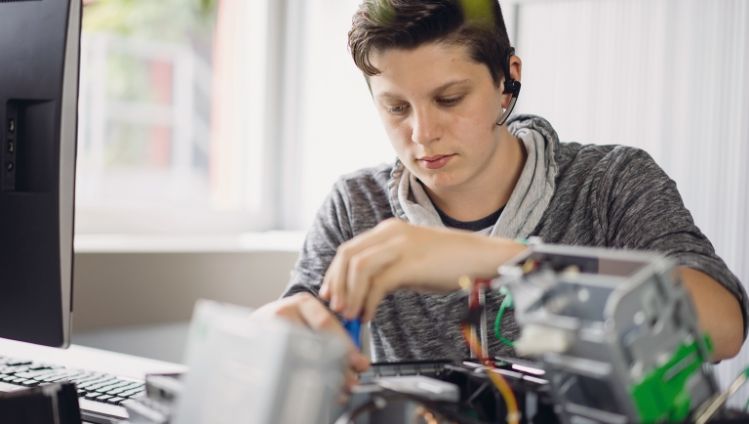 Federally certified IT specialist
Help build the computer network! Without IT, production comes to a halt. A server or network problem can quickly lead to production interruptions and delivery delays. As a federally certified IT specialist, you can prevent this from happening!
Marketing cookies necessary
Please accept the relevant cookie category to view this content
You have a passion for computers! You work with them round the clock, because as a federally certified IT specialist with a focus on systems engineering you are responsible for building and maintaining IT systems.
The scope of activities ranges from setting up a computer for a user to providing direct support on a customer's device. However, you also work to continually improve the IT environment.
This requires team spirit, as most major changes to systems require many people working together. Moreover, system engineering is all about automating processes in order to simplify work and save time.
You need to have completed lower secondary level schooling, middle or upper level, to do this job. You also exhibit the ability to reason, an affinity for technical relationships, great willingness to learn and strong verbal skills.
The training takes four years.
We train federally certified IT specialists at the following locations:
"Supporting and training talented individuals to ensure their optimal development is an extremely exciting and challenging task, but a satisfying one as well. We facilitate their first exposure to the working world."