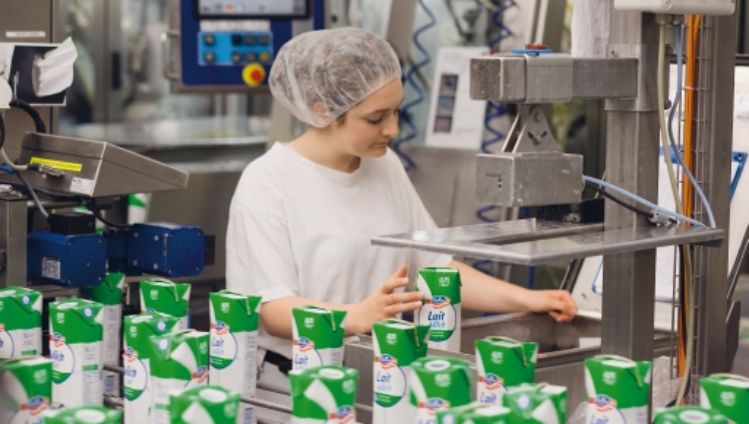 Federally certified dairy technologist
Turn milk into high-quality products! Federally certified milk technologists manufacture cheese and numerous other dairy products. This is a traditional profession that is performed today using state-of-the-art tools. In this job, you will learn the secrets of how milk is processed and refined.
Marketing cookies necessary
Please accept the relevant cookie category to view this content
Milk is used to make a wide range of products. You learn the processing steps applied in dairy technology: production and filling, maturing, tasting, packaging. Ultimately, you are also responsible for quality control.
Our broad range of products is created thanks to you and state-of-the-art production processes. Soon, you will no longer simply be a consumer and you will be anointed in the secrets of the products, mastering how they are produced.
You need to have completed lower secondary level schooling to do this job. A love for working with dairy products, a technical understanding of handing our computer-operated production equipment, a good sense of taste and smell, good hygiene awareness and strong team spirit are essential. Because we produce practically round the clock, we expect a willingness to work irregular hours.
The training takes three years.
We train federally certified milk technologists at the following locations:
"With its countless training opportunities, Emmi provides young people with an excellent, broadly based and diverse foundation from which to launch their career. It is a joy to be able to participate in their development."