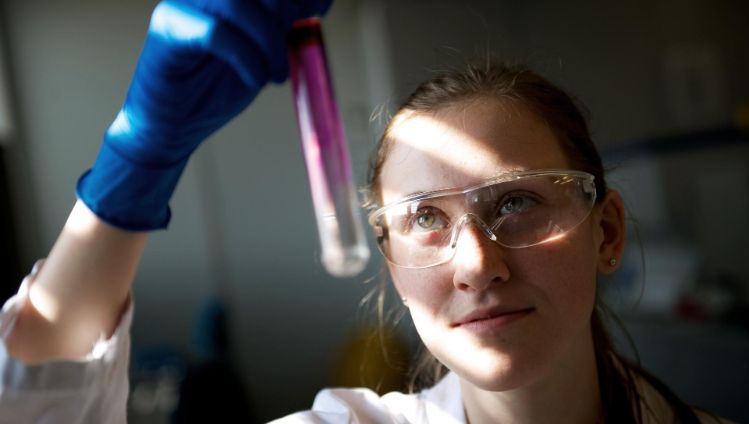 Federally certified chemical laboratory assistant
Know what products are made of! Before a product is released for sale, it is carefully analysed one more time. As a federally certified chemical laboratory assistant, you are responsible for ensuring that customers are only offered flawless dairy products.
In this job, you are responsible for the control and quality of our products before they make their way onto the shelves. You will learn countless methods for analysing nutritional values.
What's more, you are one of the first people who gets to taste new products. In addition to daily tasks, you perform numerous interesting experiments or make your own compounds and colourings.You need to have completed lower secondary level schooling, upper school level with good marks in biology, chemistry, physics, maths and English, to do this job.You also enjoy making observations and have precise and clean working methods. Your strengths additionally include a sense of responsibility and order as well as strong team spirit.
The training takes three years.
We train federally certified chemical laboratory assistants at the following locations: